FALL 2018 ONE DAY GLASS CLASSES
Wire Wrapping 2018
$65 (Materials included. Your own tools required.)
SEPTEMBER 29th  Saturday 2:30-5 PM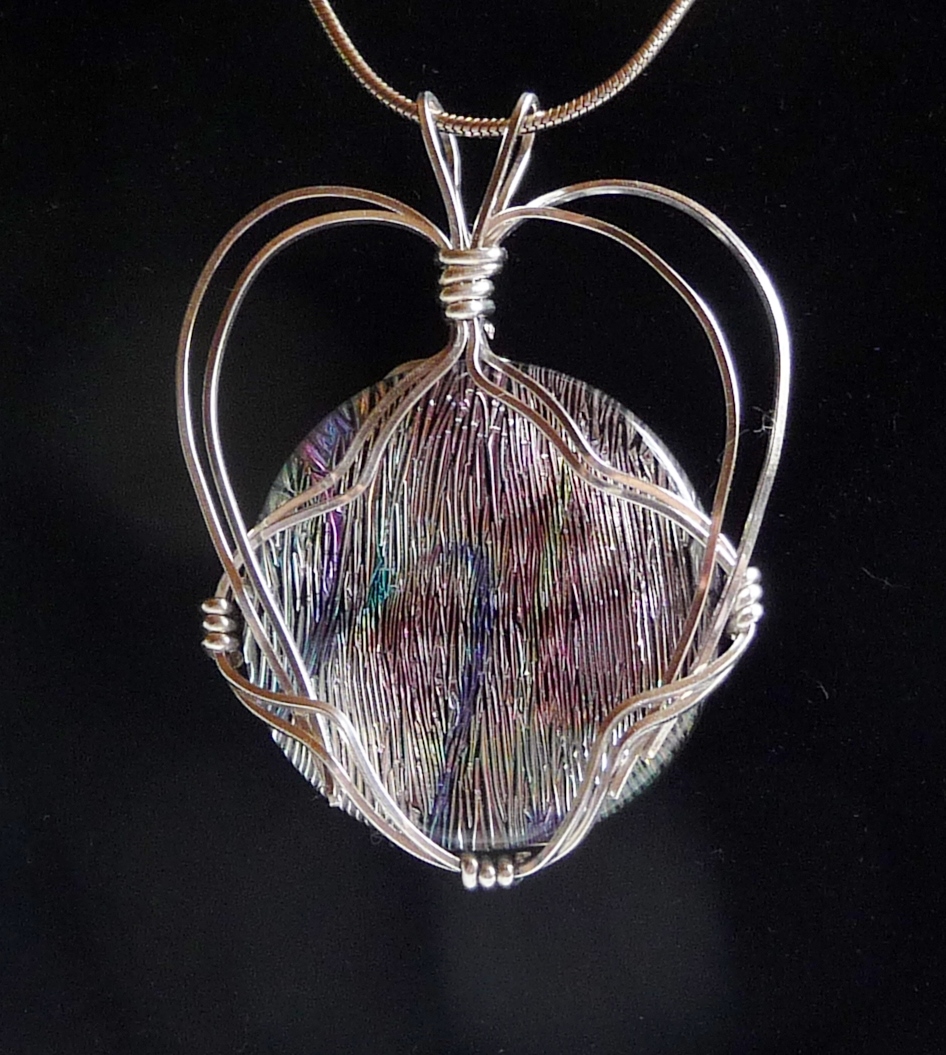 Beveled Snowflake 2018 Classes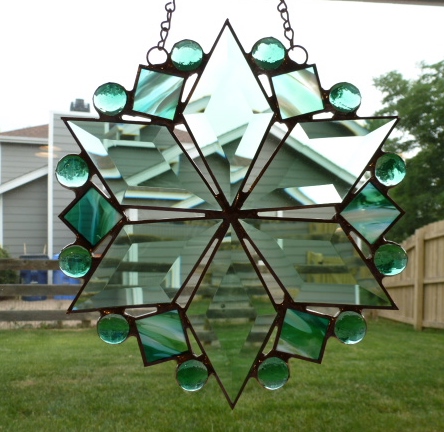 $70 (or $65 for repeat students)
(Includes tool rental and materials.)
OCTOBER 13th   Saturday 2-5 PM
NOVEMBER 10th   Saturday 2-5 PM
DECEMBER 8th   Saturday 2-5 PM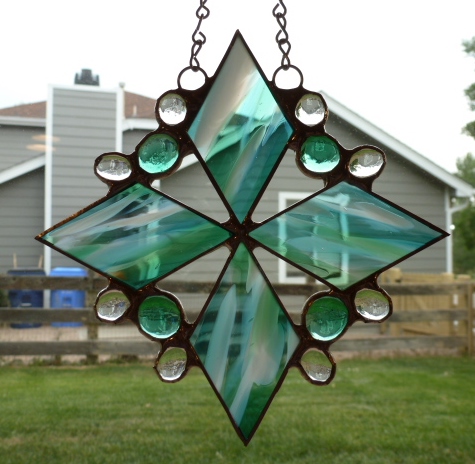 Fused Ornaments / Tree Dishes 2018 Class
$25 or $12.50 children ages 7-18
(Includes tool rental.  Materials $10-$32. Children 7-10 must be accompanied by an adult.)
DECEMBER 1st  Saturday 2-4 PM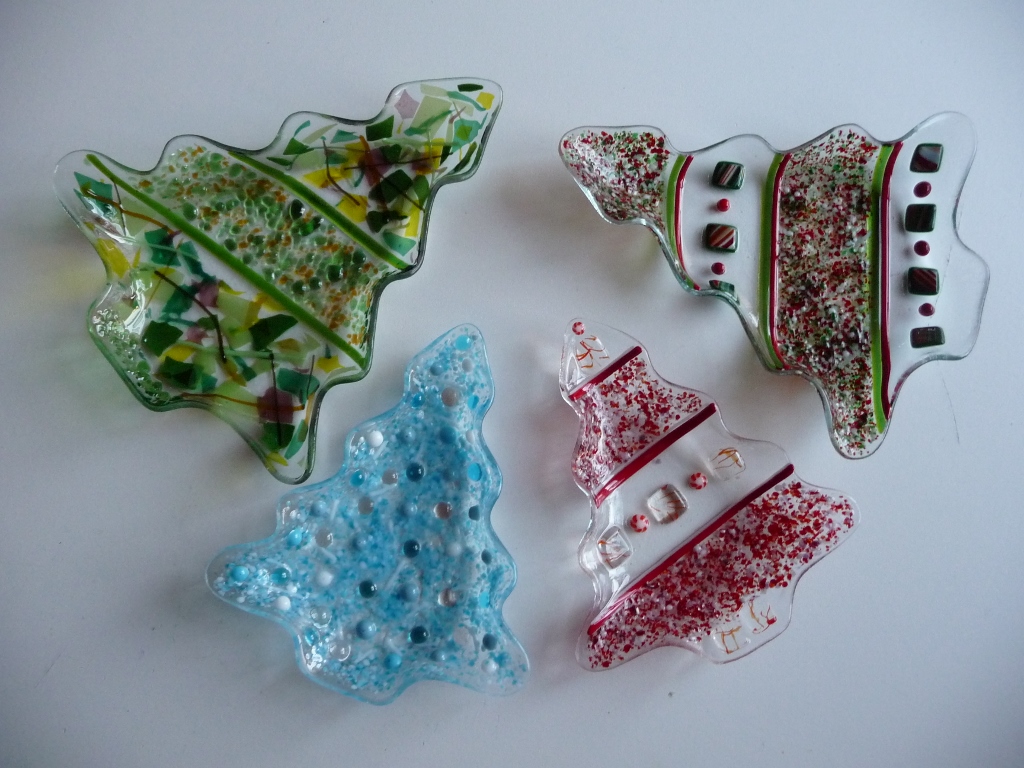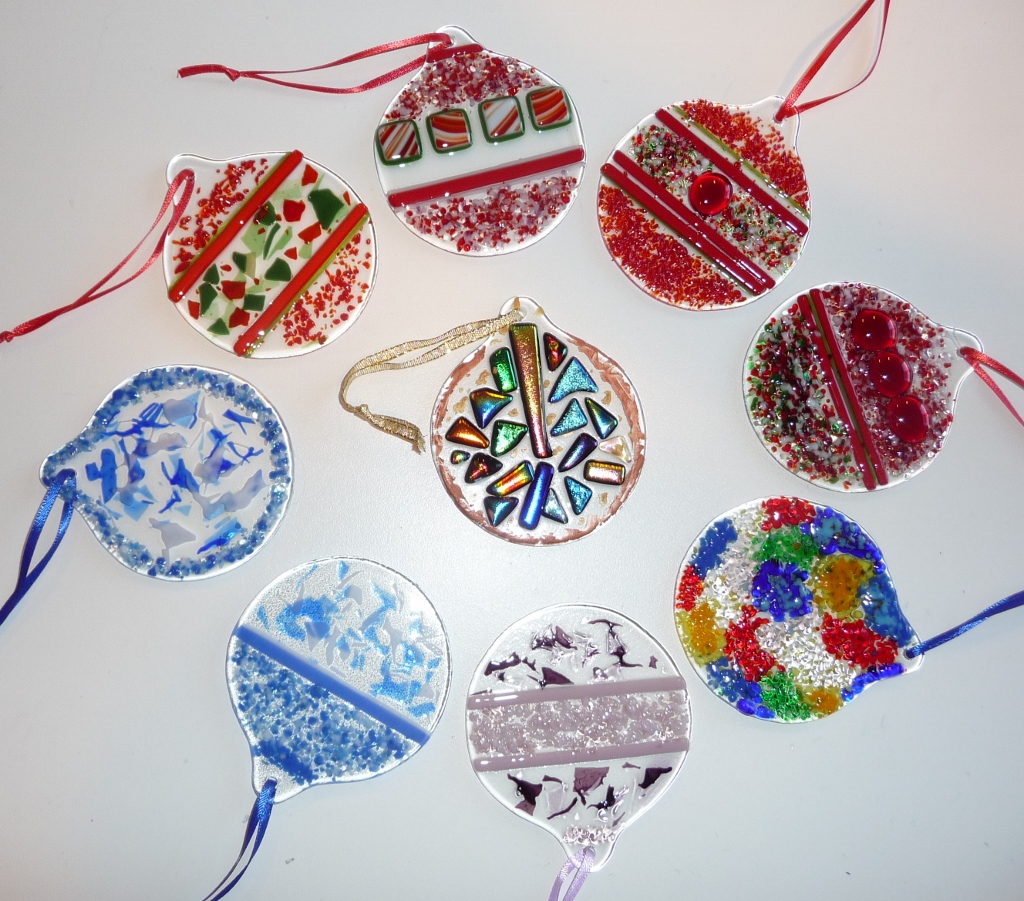 CLASS DESCRIPTIONS



Beveled Snowflake




Cut, foil, solder and assemble a snowflake using glass, bevels, and globs.  Students without any glass experience will pick a snowflake that needs no cutting, and will learn how to foil and solder it.  Choose from over 18 patterns.  Tool rental and materials included. These make great holiday gifts!  Learn how to make one, and make many more at home by yourself. 



Fused Ornaments and/or Tree Dishes




Cut and assemble up to 4 glass ornaments (3x3" bell, star, teardrop, and globe) that the instructor will fire in the kiln, drill a hole to hang it, and add a ribbon to hang it from.  Expect to spend $20-$32 ($5-8/ornament plus the cost of optional dichroic glass) on fusing supplies.  One small 2" round clear ornament is free.   
AND/OR Decorate 2 tree shaped dishes.  The instructor cuts undecorated  tree shapes out of clear or white fusing glass for you ahead of class.   Large is 7.75x9" (cost is $16 for a clear base or $17.50 for white), or small is 6x7" ($13 clear/$14.50 white).  Let the teacher know at least 48 hours ahead which sizes and colors you would like to make.  You decorate them with frit, stringers, noodles, paint, nuggets, dichroic scrap glass, and confetti glass, which are all included in the price.  Dichroic firesticks, non-scrap dichroic glass, and precut glass shapes are extra.  The instructor then fires them in a glass kiln.  No fusing or glass experience required. Tool rental included.
Note:  There is enough class time to make 4 ornaments, or 1 tree dish + 2 ornaments, or 2 tree dishes. Ornaments take 2 days for the instructor to fire/drill holes, and tree dishes may take up to a week to fire.
Wire Wrapping



Learn how to wrap a glass cabachon in soft sterling silver wire to create a beautiful pendant. Materials (glass cabochon & silver wire) included in the class fee. You will need to bring or purchase the following tools: flat nose plier, round nose plier, thin needle nose plier, diagonal flush wire cutter, hemostat, dental pick, 3.22mm (or 3.25mm) crochet hook. You can purchase all the tools through Great Glass Galore for around $53. (Note: Tool prices may change.) Please request tools at least 8 days ahead of class.
To sign up for class, you can reply back to this email or click on the "Register For Class" button on the class page for a particular class on the Great Glass Galore website.  Instructor will reply back and confirm there is space in the class. Then payment for the class fee is due within one week of registering. Payment can be made by mailing a check or calling to pay by credit card.