Return To Blog
Still room in Saturday 12/7/19 Glass Snowflake class
---
By Linda Ehlers - December 2, 2019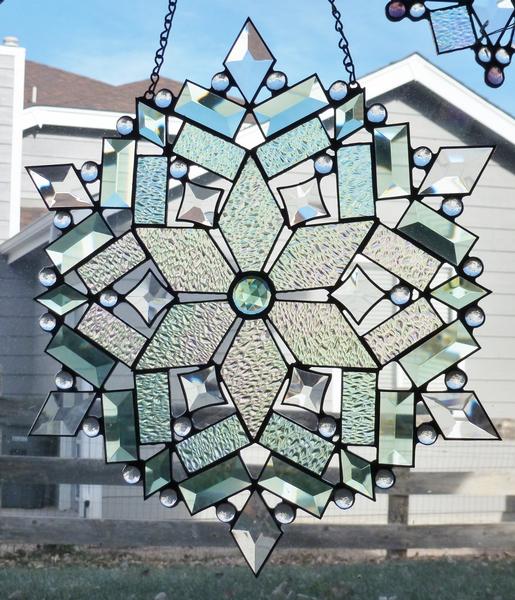 SENSATIONAL STAINED GLASS SNOWFLAKE CLASS

$70
($65 if 
 you've taken this class before!)  Materials and tool rental included
DECEMBER 7TH
Saturday 2-5 PM
(3 spots left)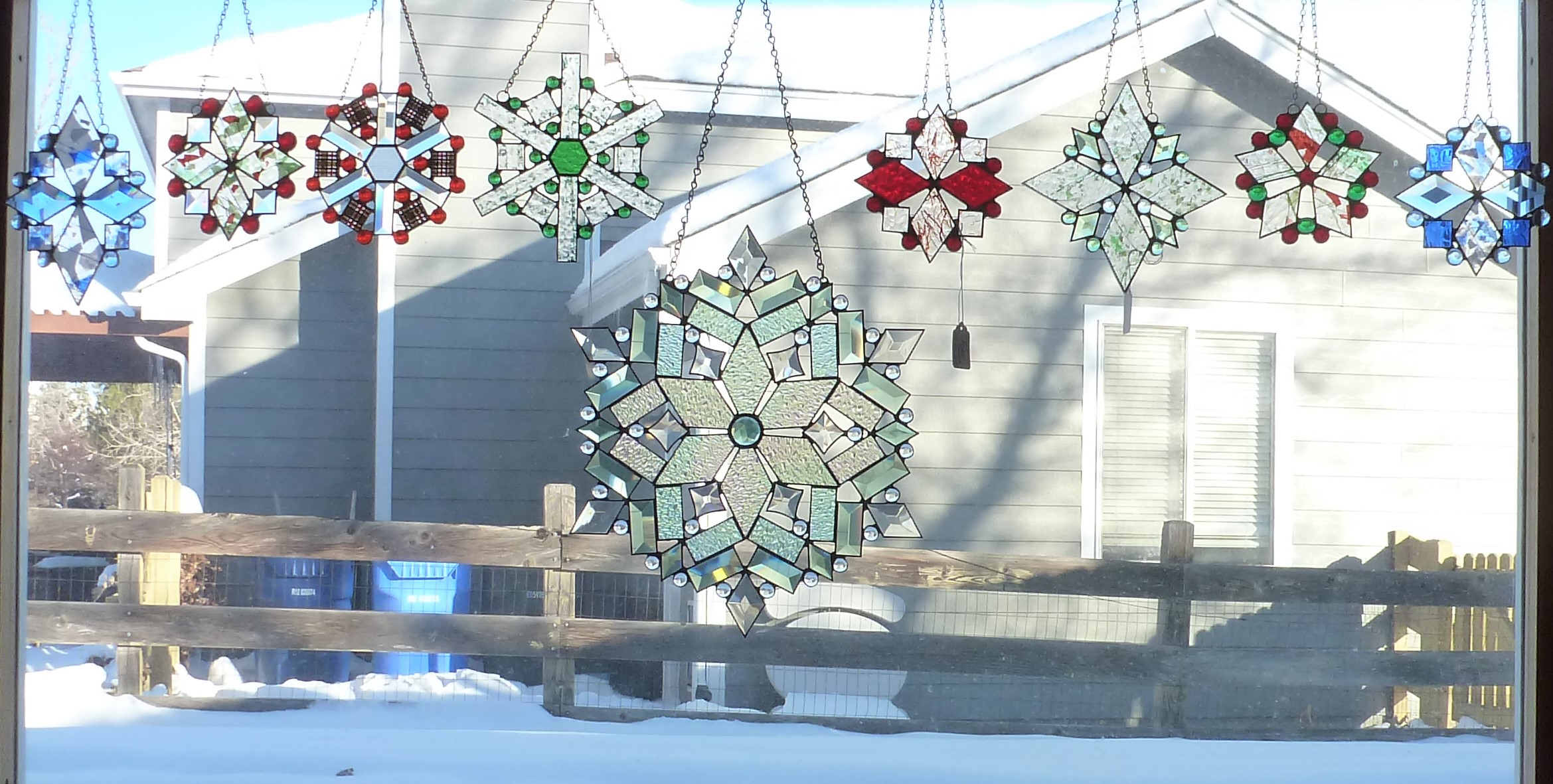 Foil (wrap a sticky 1/4" wide silvered tape around all glass pieces), solder and assemble a stained glass snowflake suncatcher using precut glass, bevels, jewels, and globs.  Over a dozen patterns to choose from that are around 6" in diameter or less.  Students with stained glass experience have an additional 6 patterns to choose from that are up to 8" in diameter.  Tool rental and materials included.  

No glass experienced required, but good vision and hand dexterity is.


- These make great holiday gifts!  Make one and you'll be making many more!  


Also don't forget Great Glass Galore's Holiday Gift Sale
- 20 % off fused dishes and jewelry 

- 50% off 4 or more jewelry items 
- $8 Basket jewelry items now $5 (with new items added)
- 10% off finished stained glass in stock including snowflakes!
(Note fused tree dishes and wire wrapped jewelry not include in the sale.
Sale ends December 24th
Call, text or email to set an appointment to stop by.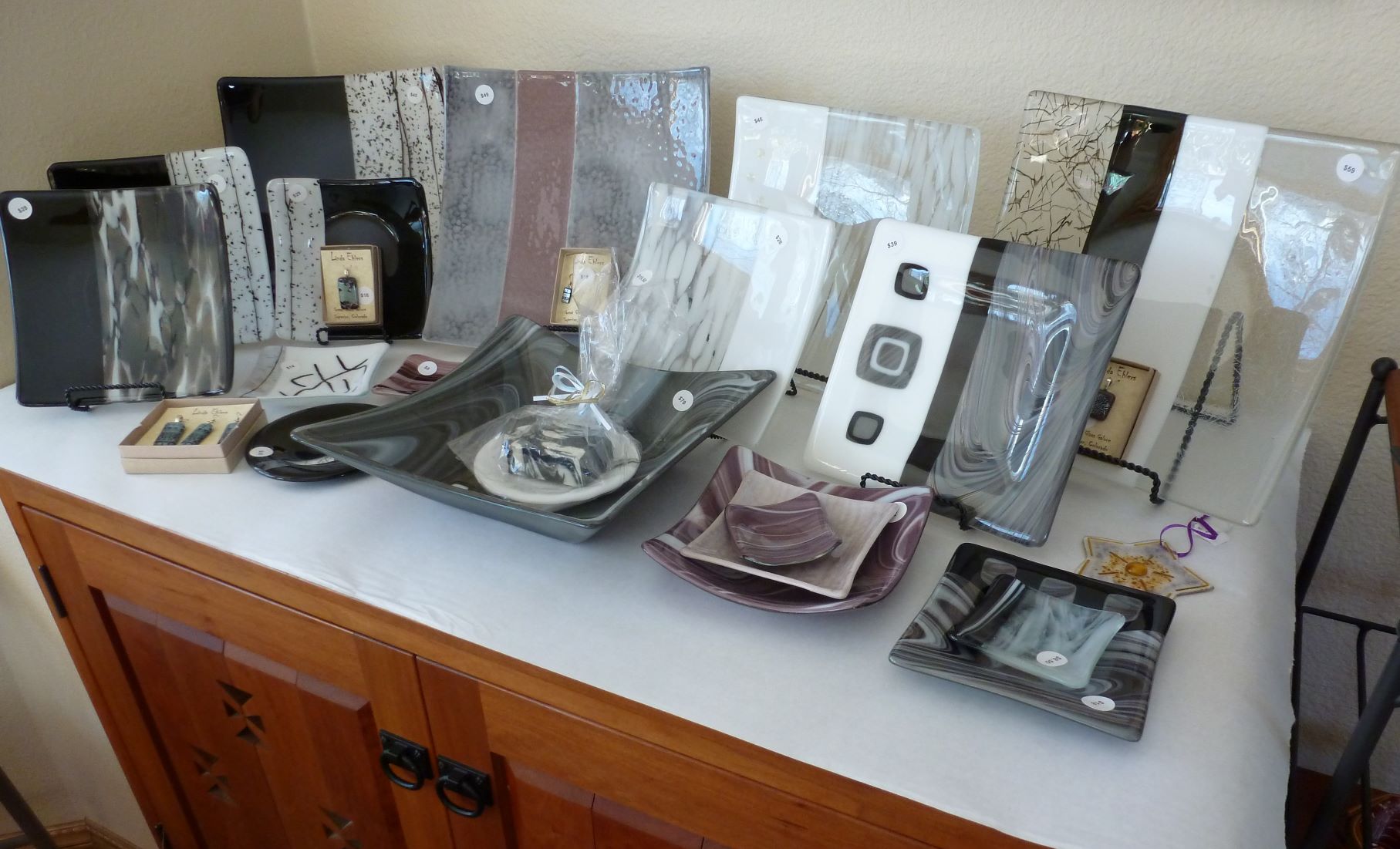 Great Glass Galore is your full service home based art glass store offering stained glass supplies, art glass supplies, fused glass supplies, stained glass tools, stained glass, stained glass classes, fused glass classes (glass fusion classes, hot glass classes, or glass kiln classes), art glass classes, custom stained glass panels, glass cabinets, glass gifts (fused jewelry, glass jewelry, fused bowls, fused dishes, fused plates, stained glass hangings, stained glass windows, stained glass panels), glass instructions, and stained glass repair.  Business hours by appointment.  Call, text, or click on "Set Appointment" at top of website to set an appointment.  Also, check upper right hand corner of website for closed dates.