Return To Blog
Fall 2021 Stained Glass Classes
---
By Linda Ehlers - August 4, 2021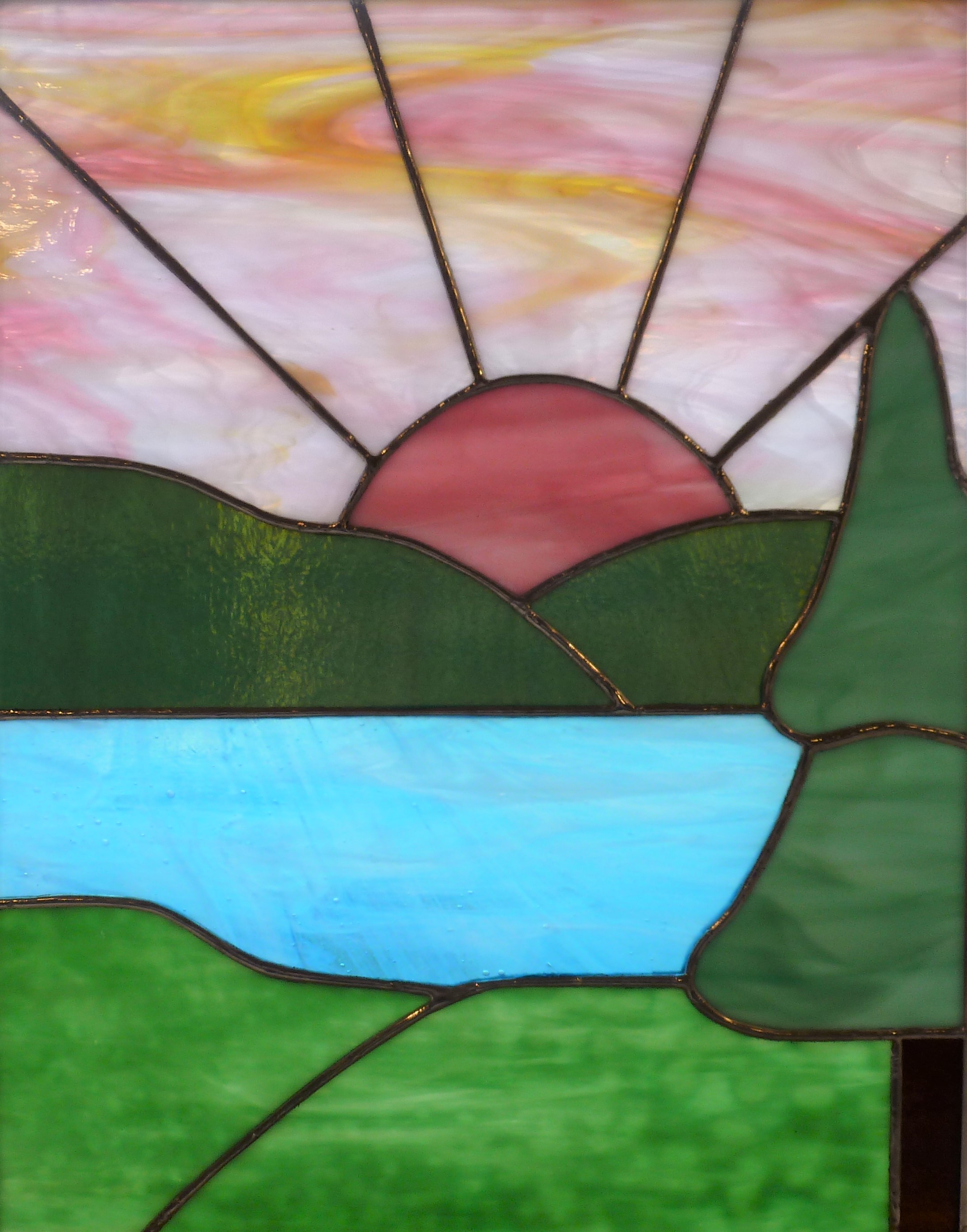 Please read the

CLASS RULES

&

CLASS NOTES

below before signing up for class.  These have changed due to COVID and my health.
Due to the demand, students can only sign up for one session.  If there is still space 1 week before a session starts, then students who have already taken 1 session can sign up for a 2nd.



Great Glass Galore close August 10-20 and 25-28.





*** 4 Week Stained Glass Classes 2021***
Class Fee
$
160 Beginner / $120 Non-Beginner
Tools & materials NOT included in the class fee. 

All student must bring their own safety glasses or purchase from GGG for $5.

All student must be fully vaccinated for COVID.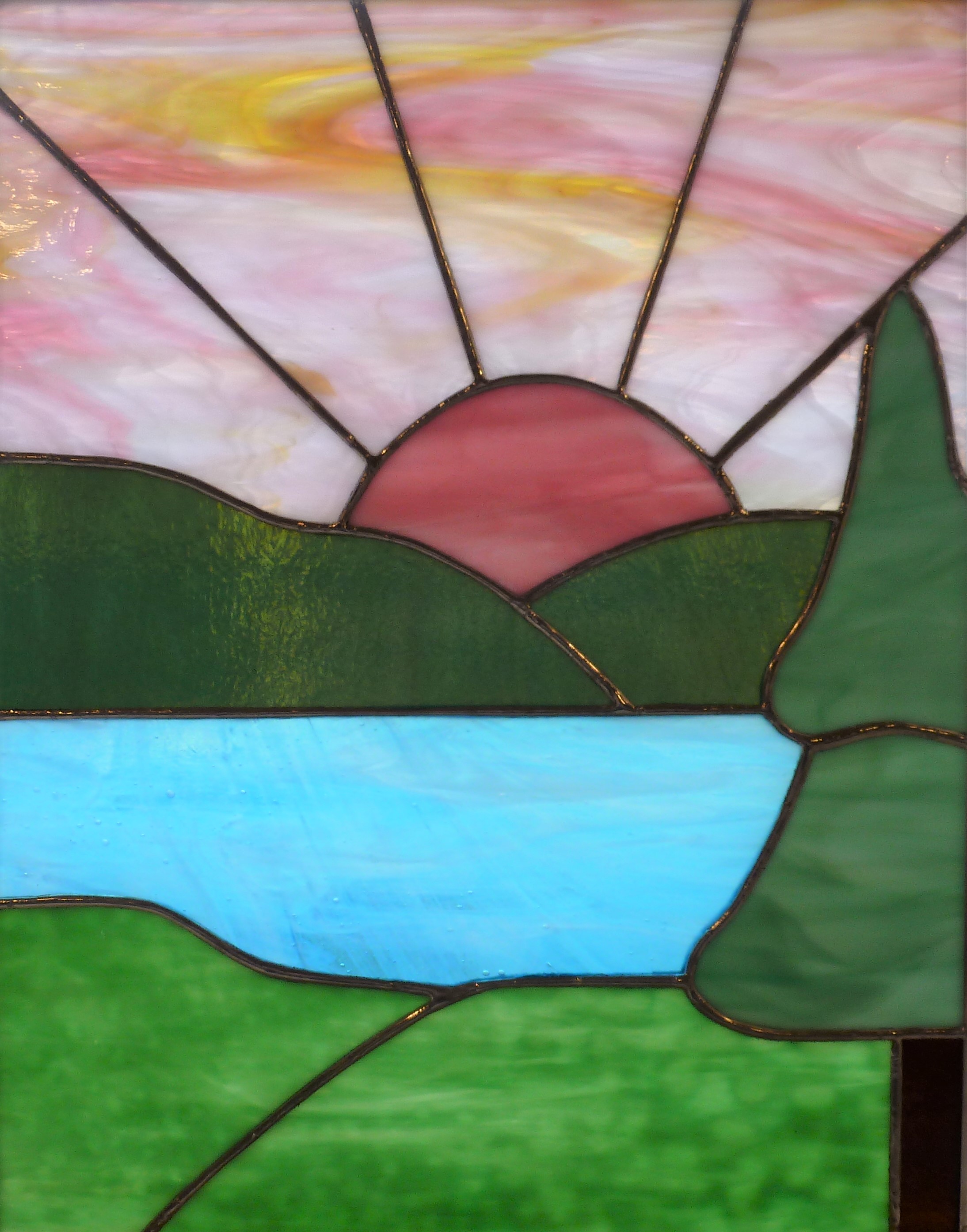 Beginner Stained Glass Project
BEGINNER STAINED GLASS SESSIONS (4 weeks $160)
- $75 materials fee or bring your own.
- $25 tool rental fee, bring your own, or purchase ($128-$203 + tax).
Session 1B:  Thursday Evening
6:30-8:45PM —
                        September 30, October 7, 14, 21                                      
Session 2B:  Thursday Evening
6:30-8:45PM —
                        October 28, November 4, 11, 18
NON-BEGINNER STAINED GLASS SESSIONS (4 weeks $120)
Session 1:  Wednesday Morning
10AM-12:15PM (every other week) –
                        September 29, October 13, 27, November 10
Session 2:  Tuesday Evening
6:30-8:45PM (every other week) —
October 5, 19, November 2, 16
Session 3:  Wednesday Morning
10AM-12:15PM –
                        December 1, 8, 15, 22
Session 4:  Tuesday Evening
6:30-8:45PM —
November 30, December 7, 14, 21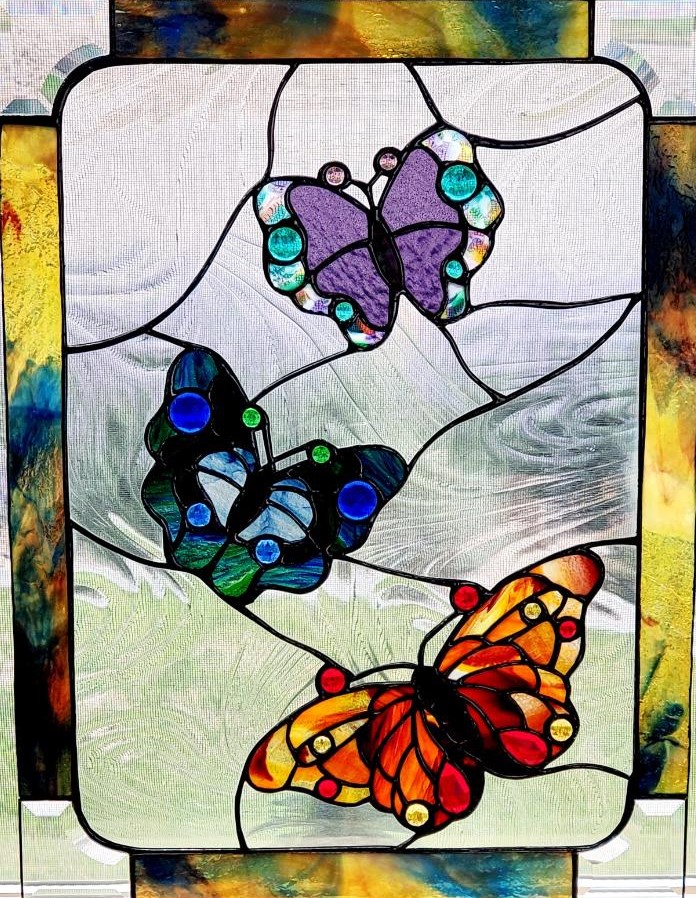 Non-Beginner Stained Glass Project
       by Chrisine Adams                             
STAINED GLASS CLASS DESCRIPTIONS
Beginners:
  All students make the beginner project shown on the front page.  
Pick out your own class selection 24 hours or more before the first class or instructor will pick out glass for you.
Beginners learn the steps of the copper foil method of stained glass (cutting, grinding, fitting, foiling, soldering, and framing). Try Great Glass Galore tools the 1st week, then purchase or rent tools by the 2nd week. Rent tools ($25), purchase tools ($128-$203 plus tax), or bring your own tools.  Pay the materials fee of $75 or bring you own materials.  The materials fee includes copies, transparencies, dura-lar, glass, foil, solder, flux, metal frame, hooks, and chain.
Beginners move to the non-beginner classes once they finish their first project.
Non-Beginners:
Work on whatever you want at your own pace (lamps, boxes, clocks, large windows, fusing, mosaics, stepping stones, or another stained glass panel).  Get added help and tips to advance your stained glass skills and knowledge. Materials and tools not included in class fee.
CLASS RULES:
.  COVID:
All students in group classes MUST BE vaccinated and masks may be required.
.  Class fee: 
50% of class fee is due within one week of registration.  Remainder due first day of session.
.  50% Class fee deposit is only refundable if you cancel 72 HOURS ahead of the first class.
.  No makeups for missed classes.
.  Cancelled classes
(due to weather or instructor illness) must be made up on the day class is
rescheduled by the instructor or within 30 days of the last class of the session.
.  Tools and Materials
are not included in the class fee.
.  Students required to bring their own safety glasses:
Great Glass Galore
has new safety glass for $5 each.
.  Students required to wear closed toed shoes:
  No sandals or flip flops.  Sorry I don't sell shoes.
.  2 Hour class plus 15 minutes for cleanup: 
Classes are scheduled for 2 hours of class time and 15 minutes for cleanup.  If you are still working on you project 5 minutes into the cleanup time, 
you will be charged $5 extra
for every addition 15 minutes over the 2 hour class time. 
Note:  This does not apply to beginners.


. 

Any tools/supplies/glass stored at GGG:

 

by students will be dispose of after ONE year of no use.
CLASS NOTES:
Great Glass Galore
is a home based business.  Due to that…
Parking:

Only 4 cars maximum will be allowed to park at my house.  Please park on street in front of my yard (from mailboxes below my driveway to lamp post above my driveway), or 1 car in the left side and one 1 car on the right side of my driveway.   Please do not park on the other side of the street or block the middle bay of my garage.

Class Size:

  Is limited to 4-6 students.  With the limit of 4 parked cars, 2 cars would need to park with 2 students commuting together to my house to have a max of 6 students.

Cats:

  I have cats.  So if you are

allergic to cats

,

don't sign up for class or take precautions.

Stairs:

 Classes are in my garden level basement.  You must be able to go up and down stairs.

In-Class Supplies:

  Each student gets their own grinder, grinder cookie, and Nick's Grinder's Mate.  Each student (or pair coming together) gets their own workbench, Windex, Paper Towels, Alcohol, Cotton balls, ruler, and silver sharpie.  Any used supplies must be cleaned by student using disinfectant wipes at the end of class.  Students will share straight edge cutters and may not be 6 feet apart at all times.

Appointment to look at glass/supplies:

  Students can make an appointment to come 30 minutes before class to look at glass.  Only one spot available per class.  Students can also schedule an appointment to shop a day or time outside of class time, just not the hour after class.

Vision or hand problems:

  If you have health issues with your vision or hands, please call and talk with the instructor before signing up for class.
Private Lessons
:
$36/hour for one student
$24/hour for each student for two students coming together
$20/hour for each student for 3 or more students coming together
BUSINESS HOURS
:
Retail and wholesale customers are welcome by appointment.
To make an appointment, call or text
Linda's cell: 303-641-3575 or email Linda@GreatGlassGalore.com  or click on "Set Appointment" at www.greatglassgalore.com.
Check upper right hand corner of website for closed/vacation dates.