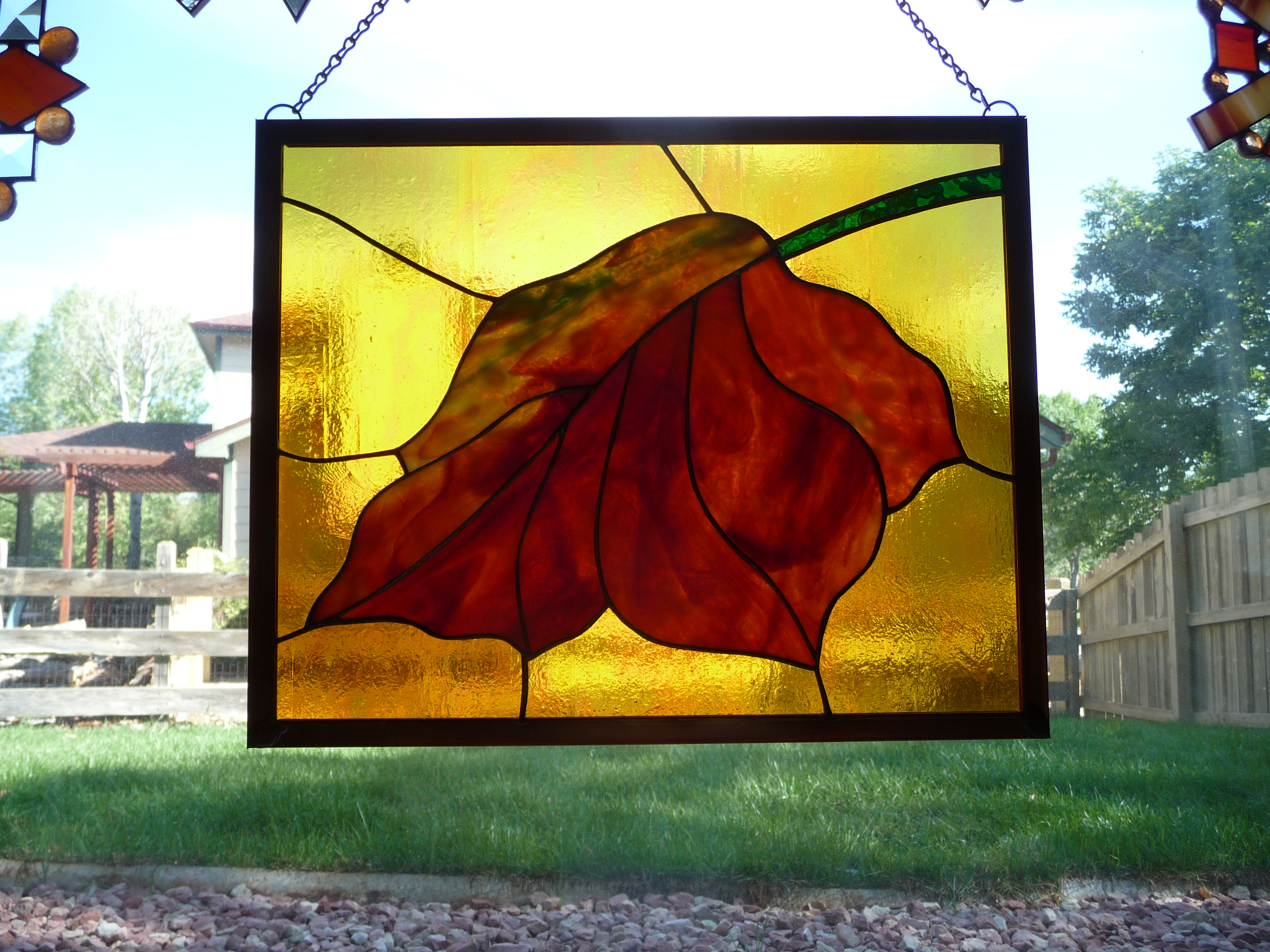 STAINED GLASS DESCRIPTION
Beginners:
  Make 1 project of 15 pieces or less learning the steps of the copper foil method (cutting, grinding, foiling, soldering, and framing). Try Great Glass Galore tools the 1st week, then purchase or rent tools by the 2nd week.  Choose from over 3 dozen patterns of flowers, leaves, geometric, prairie style, trees, suns, sailboat, shell, bevels, mountains and more.
Non-Beginners:
  Work on whatever you want at your own pace (lamps, boxes, clocks, large windows, fusing, mosaics, stepping stones, or another stained glass panel).  Get added help and tips to advance your stained glass skills and knowledge.  You can also learn the lead came method of stained glass.