Fusing /  Hot Glass / Kiln Work Classes

(One Day)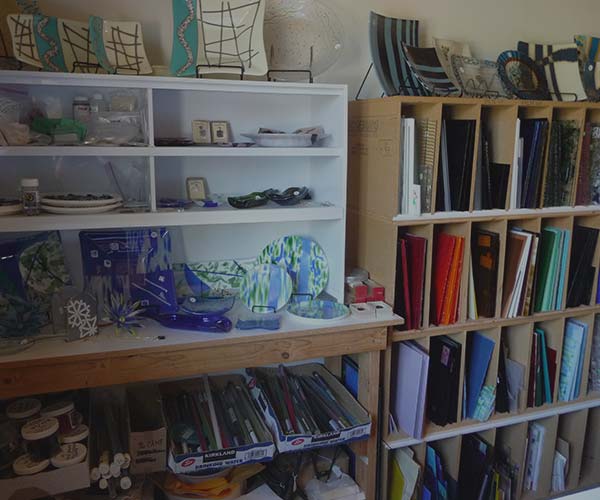 $55 Beginner / $45 Non-Beginner
Includes firing fees. 10% off materials used during class.
FUSING CLASS / HOT GLASS CLASS / KILN WORK CLASS
All students:  Make one or more bowls, plates, tiles, clocks, coasters, jewelry and more. The projects are shaped to ceramic or stainless steel molds and Great Glass Galore has over 60 molds  available for student use.  The firing fees for all your projects are included in the class fee, but expect to spend $30-$80 on materials. Glass cutting skills are recommended, but not required. Ask about scheduling an optional 1.25 hour glass cutting workshop (cost $20).   System 96 glass is used during class.  If you decide to make more projects outside of class and don't have a kiln, you can pay Great Glass Galore to fire them.
Beginners: Learn about the materials used in fusing and how to clean and assemble them.  You will also learn a basic firing schedule  for a small project fired in a small kiln, and about the changing properties of glass as it heats and cools.  You will have time to make one large project (up to 12x12" square plate or 12" round plate) and several smaller projects.
Non-Beginners: Work on projects at your own pace, or learn more details about firing schedules, setting up your own kiln, kiln wash, molds, fiber papers, or other fusing techniques.