Wednesday Morning
10AM-12:15PM — August 23, 30, September 6, 13
Thursday Evening
6:30-8:45PM - August 24, 31, September 7, 14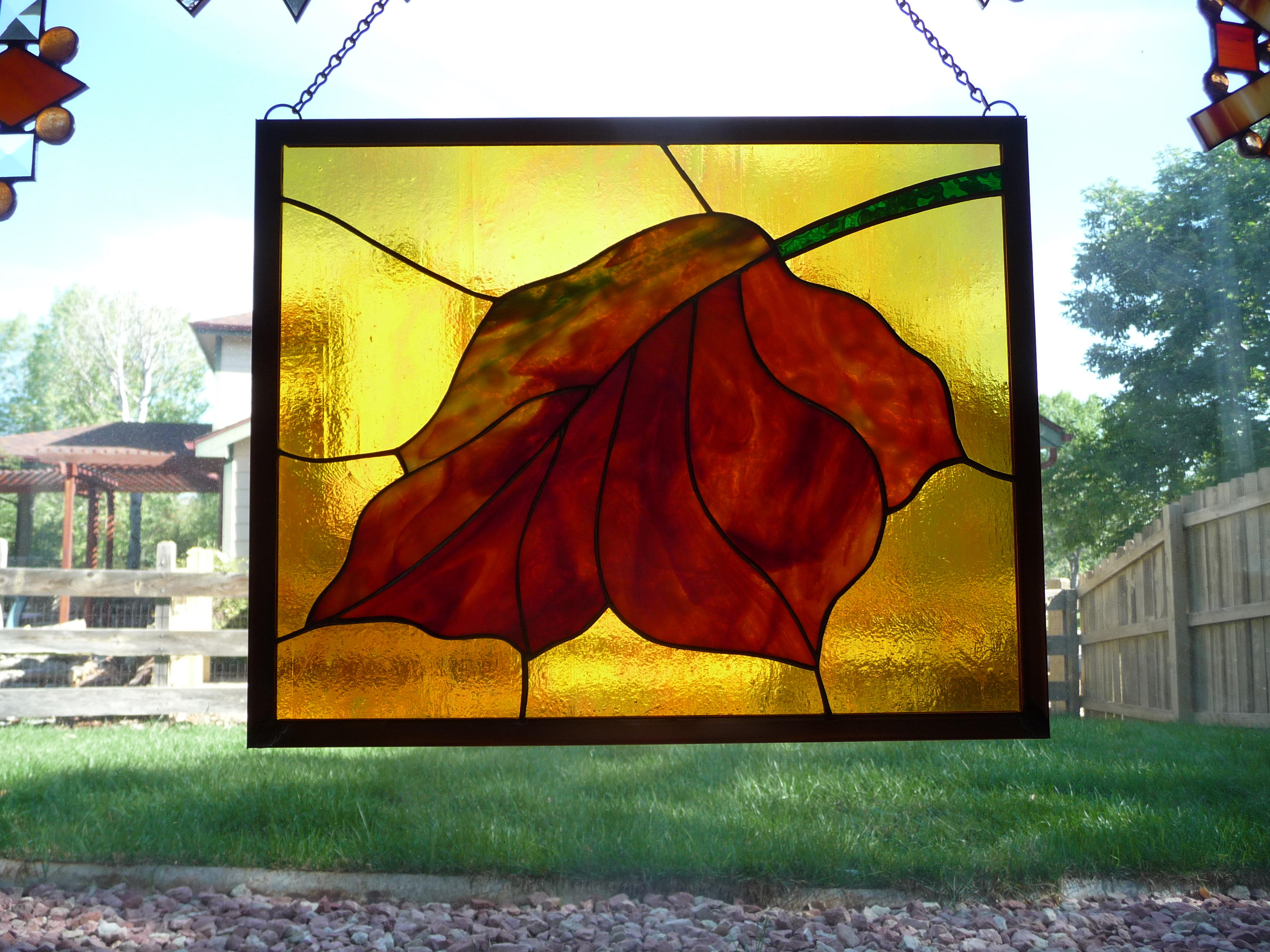 4 Week Beginner Project
 
Beginners:
 Make 1 project of 15 pieces or less learning all the steps of the copper foil method (cutting, grinding, fitting, foiling, soldering, and framing). Try Great Glass Galore tools the 1st week, then purchase or rent tools by the 2nd week.
Non-Beginners: Â Work on whatever you want at your own pace. Â Some of the different types of projects you can work on are lamps, boxes, clocks, large windows, fusing, mosaics, stepping stones, beveled snowflakes, or another stained glass panel.
NOTE: Materials and tools NOT INCLUDED in class fee. Material costs vary greatly depending upon the size of the project and glass selection. Rent in-class tools for $20 for the 4 weeks, or purchase tools for $106-188. Beginners have the option of paying an all inclusive fee for an 11"x14" beginner project (class fee, tool rental, materials, and taxes) of $175. Please see our Supplies Page for more information on tool prices and required tools.





                         Blue Lake near Ridgway, CO
Had a great hiking season traveling to Ridgway, Ouray, Telluride, Silverton, Steamboat, and Snowmass.
                Hope to see you soon in the shop!  Linda Ehlers