SYSTEM 96 VALCOX FRIT BLENDS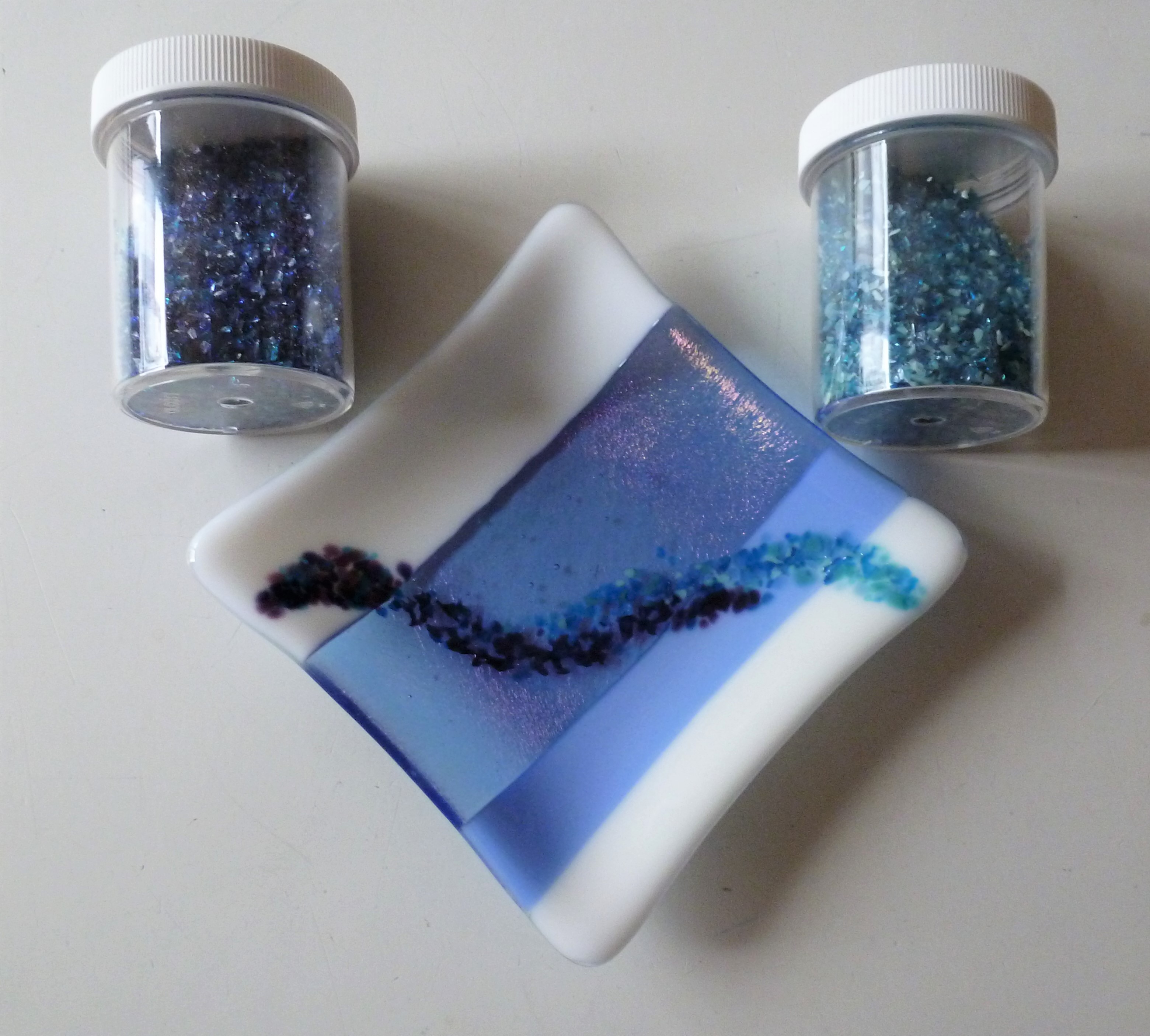 Ocean Deep (left) - $5/oz
Blue Lotis (right) - $5/oz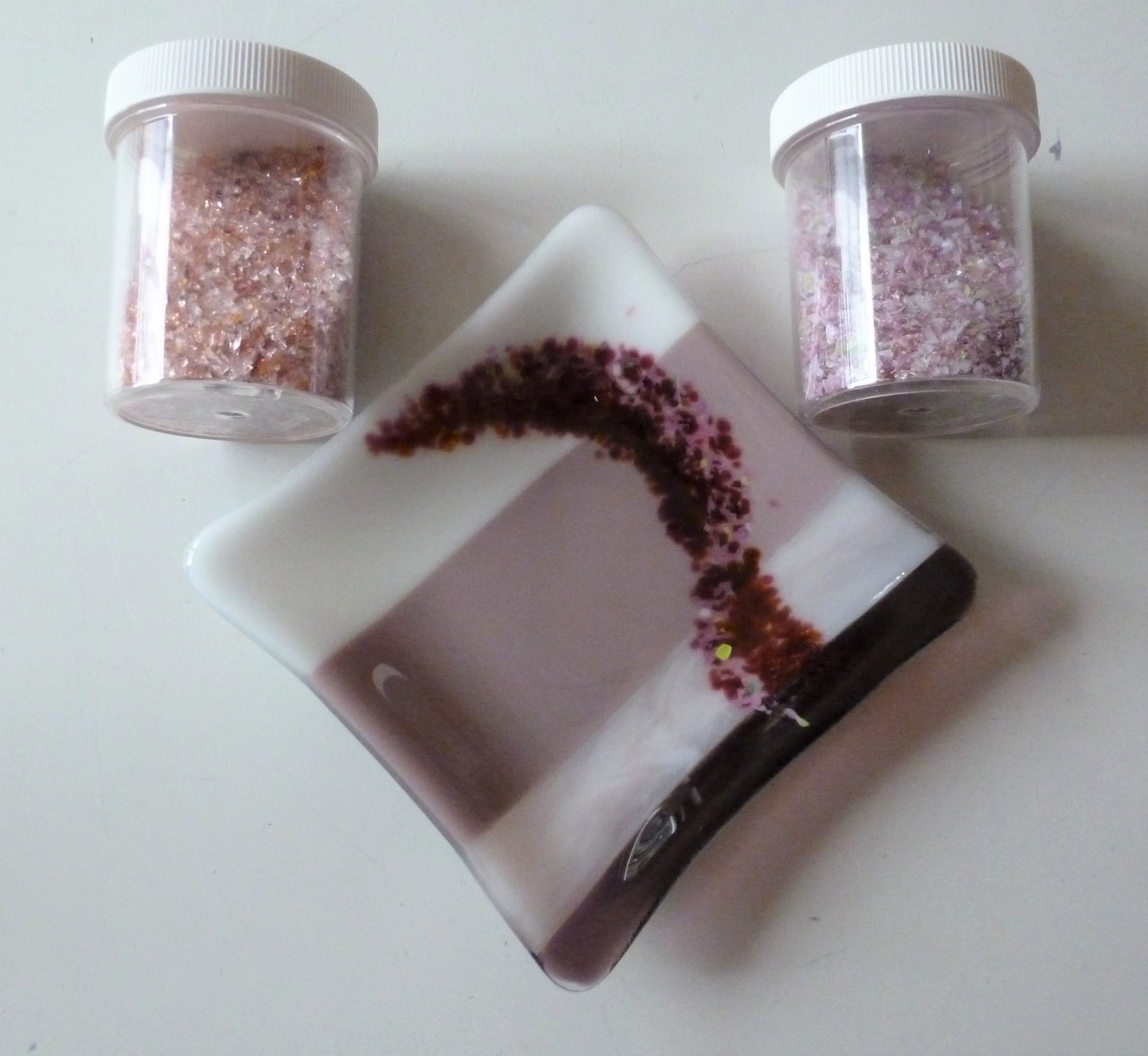 Blackberry (left) - $6/oz
Oleander (right)- $6/oz
COVID-19 UPDATE:
Customers can now shop in my main floor glass room OR in the fusing supply section of my basement.  Customers must wear a mask and hand santize (or wash hand in my main floor bathroom) when arriving. Only one customer or 2 from the same family allowed in at a time.  Let me know if you will be shopping for fusing supplies and I will sanitize my hand rail before your arrival.   By appointment only.  Call, text, or click on the "Set Appointment" button on my website to stop by.
Classes suspended indefinitely.  Look for video learning from my website come September.
SUMMER 2020 CLOSED DATES:
July 2-6
July 11-18
August 8-16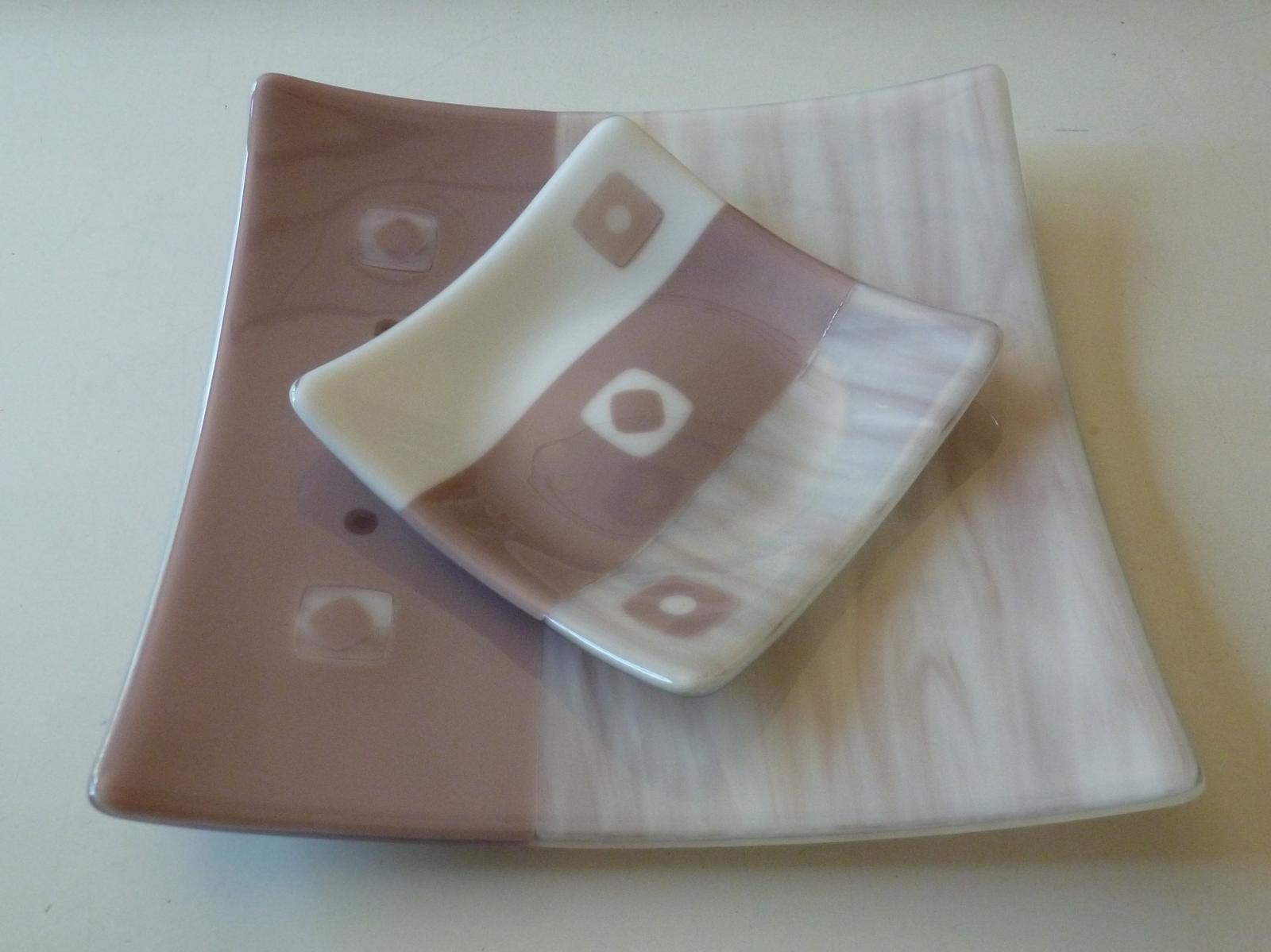 Cheese & Cracker Plate Set - $60
9.75 x 9.75" and 5.75 x 5.75"
Glass:Â  OGT 347.1F Pale Purple White
            OGT 240.74F Lilac Opal
***
Great Glass Galore is your full service home based art glass store offering stained glass supplies, art glass supplies, fused glass supplies, stained glass tools, stained glass, stained glass classes, fused glass classes (glass fusion classes, hot glass classes, or glass kiln classes), art glass classes, custom stained glass panels, glass cabinets, glass gifts (fused jewelry, glass jewelry, fused bowls, fused dishes, fused plates, stained glass hangings, stained glass windows, stained glass panels), glass instructions, and stained glass repair.  Business hours by appointment.  Call, text, or click on "Set Appointment" at top of website to set an appointment.  Also, check upper right hand corner of website on your computer for closed dates.