Return To Blog
Stained Glass Snowflake and Cutting Instructional Videos FREE!
---
By Linda Ehlers - November 18, 2020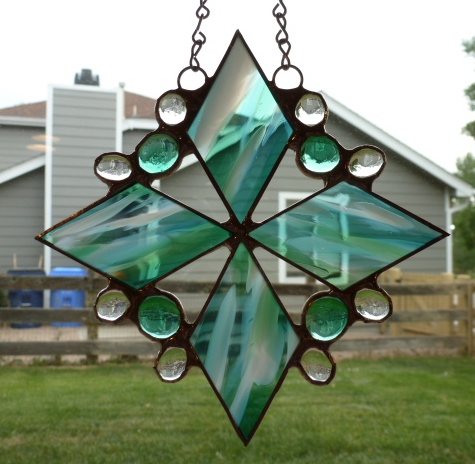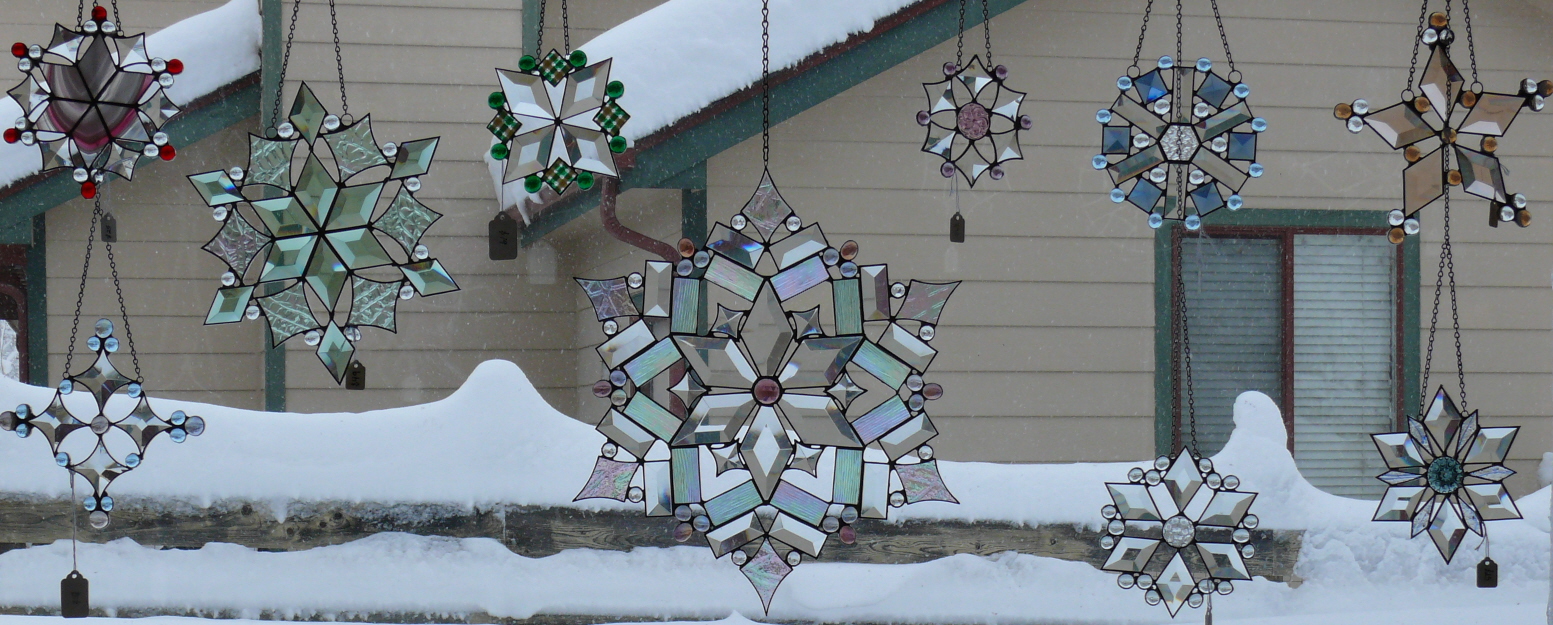 Stained Glass Snowflake Instructional Video
FREE on the "Great Glass Galore" YouTube Channel!
(Note:Â  Beginner Stained Glass Cutting/Fitting/Grinding videos also now FREE!)
VIDEO
This instructional video is for beginner and non-beginner stained glass students.  However, it is recommended that you have good eyesight and hand dexterity in order to wrap ¼" wide copper tape around 3/8" size round glass pieces.  This video teaches you how to make 2  different stained glass snowflake window hangings.  Student learns to foil, solder, hang, and clean, using all precut glass.  (Snowflake kits include precut glass, so no glass cutting skills required, but can be learned from the Beginner Stained Glass Cutting Video.)  Over a dozen patterns are available for in person class.  These make great gifts for any occasion.
TOOLS, SUPPLIES, AND MATERIALS
You will need to purchase a soldering iron set up and fid or sharpened dowel.  You can purchase tools and materials from Great Glass Galore and pick them up at the studio or have them shipped.  To get a list of tools, supplies, and materials needed, you can request one by replying to this email or go to www.greatglassgalore.com, click on "Classes", then click on "Project In A Day Classes" in the pull down menu, then go down  the "Tools, Supplies, and Materials" section under the "Stained Glass Snowflake Instruction Video" section and click on "here".



SNOWFLAKE KITS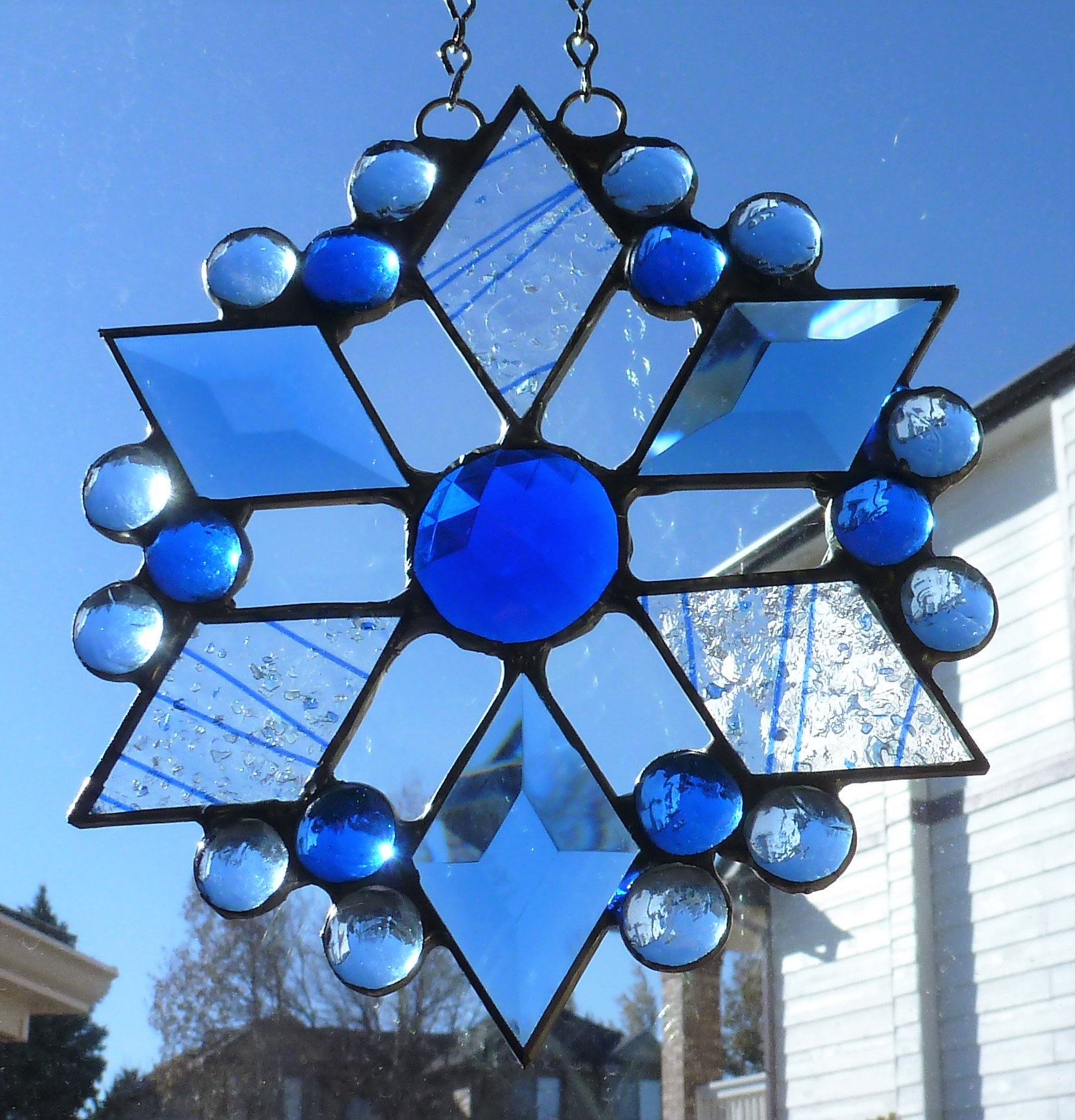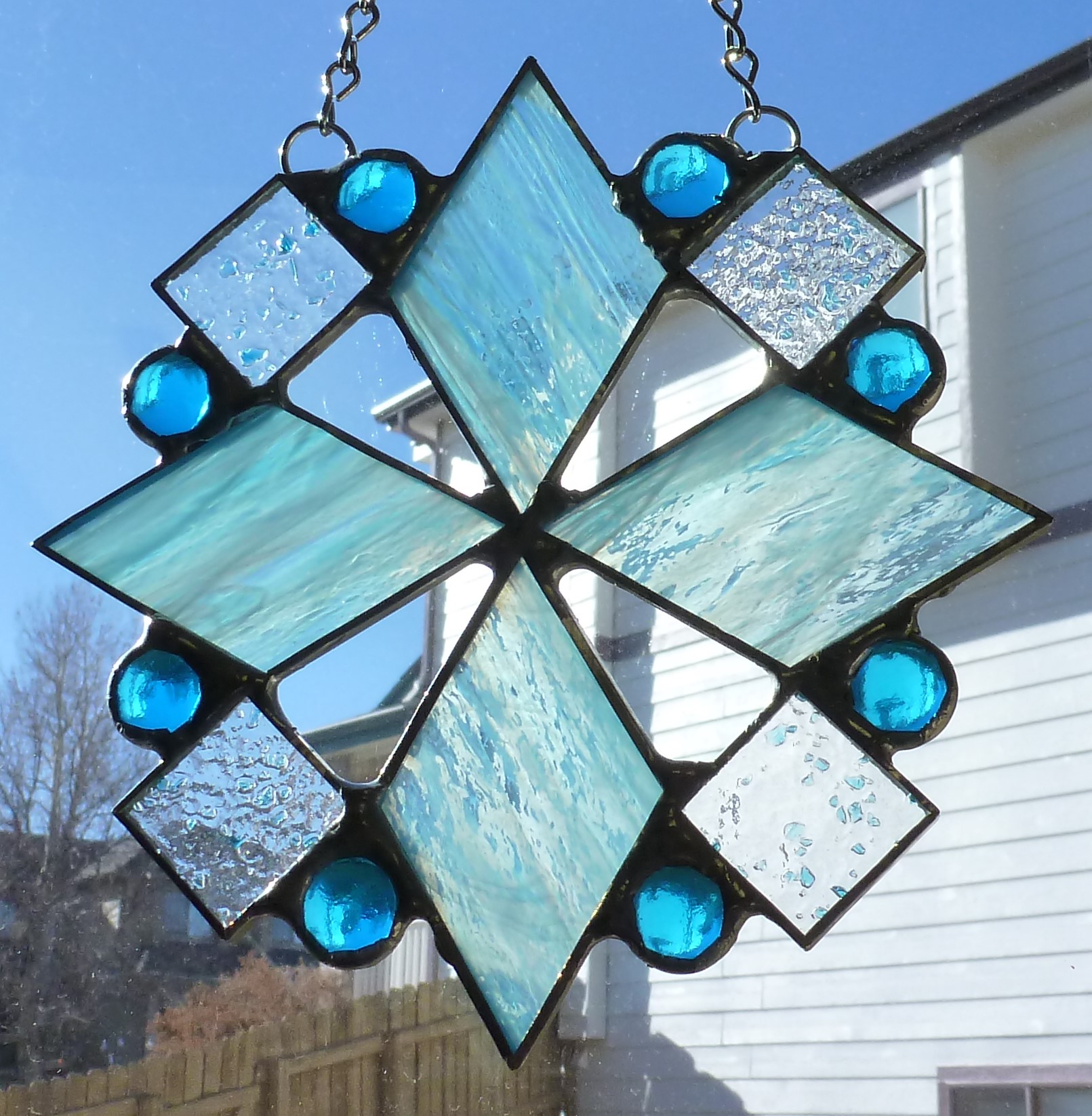 Pattern #2 - $30Â  Â  Â  Â  Â Pattern #9B - $20
(Tax and shipping not included.  Other color options available.)
Note:  Patterns #2 and #9B are examples shown in the stained glass snowflake instructional video.  Other patterns are also available.

Linda Ehlers, Owner
Great Glass Galore
Closed:Â  May 20-24, 2020
Great Glass Galore is your full service home based art glass store offering stained glass supplies, art glass supplies, fused glass supplies, stained glass tools, stained glass, stained glass classes, fused glass classes (glass fusion classes, hot glass classes, or glass kiln classes), art glass classes, custom stained glass panels, glass cabinets, glass gifts (fused jewelry, glass jewelry, fused bowls, fused dishes, fused plates, stained glass hangings, stained glass windows, stained glass panels), glass instructions, and stained glass repair.  Business hours by appointment.  Call, text, or click on "Set Appointment" at top of website to set an appointment.  Also, check upper right hand corner of website on your computer for closed dates.