Return To Blog
Now Open For In Store Shopping & SALE
---
By Linda Ehlers - January 11, 2021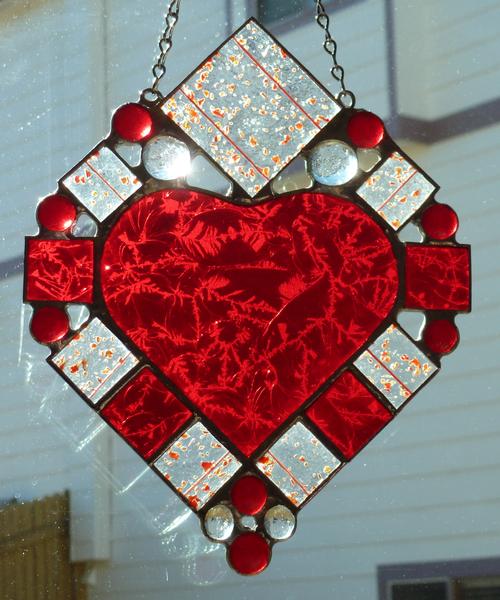 Great Glass Galore is open again for in store shopping.  Please call, email, text, or click on the "Set Appointment" button on the GGG website to set an appointment. 
Note:  Only two customer from the same party allowed in the store at a time.  No children allowed.  I also recommend porch pick up if you don't need to pick out glass.
SALE !!!
- All books and bevel clusters in stock 50% off!
- Spend $100 on supplies and get a free book, bevel cluster, or 4x6 oval engraved bevel while supplies last.
Sale prices good till May 31st, 2021.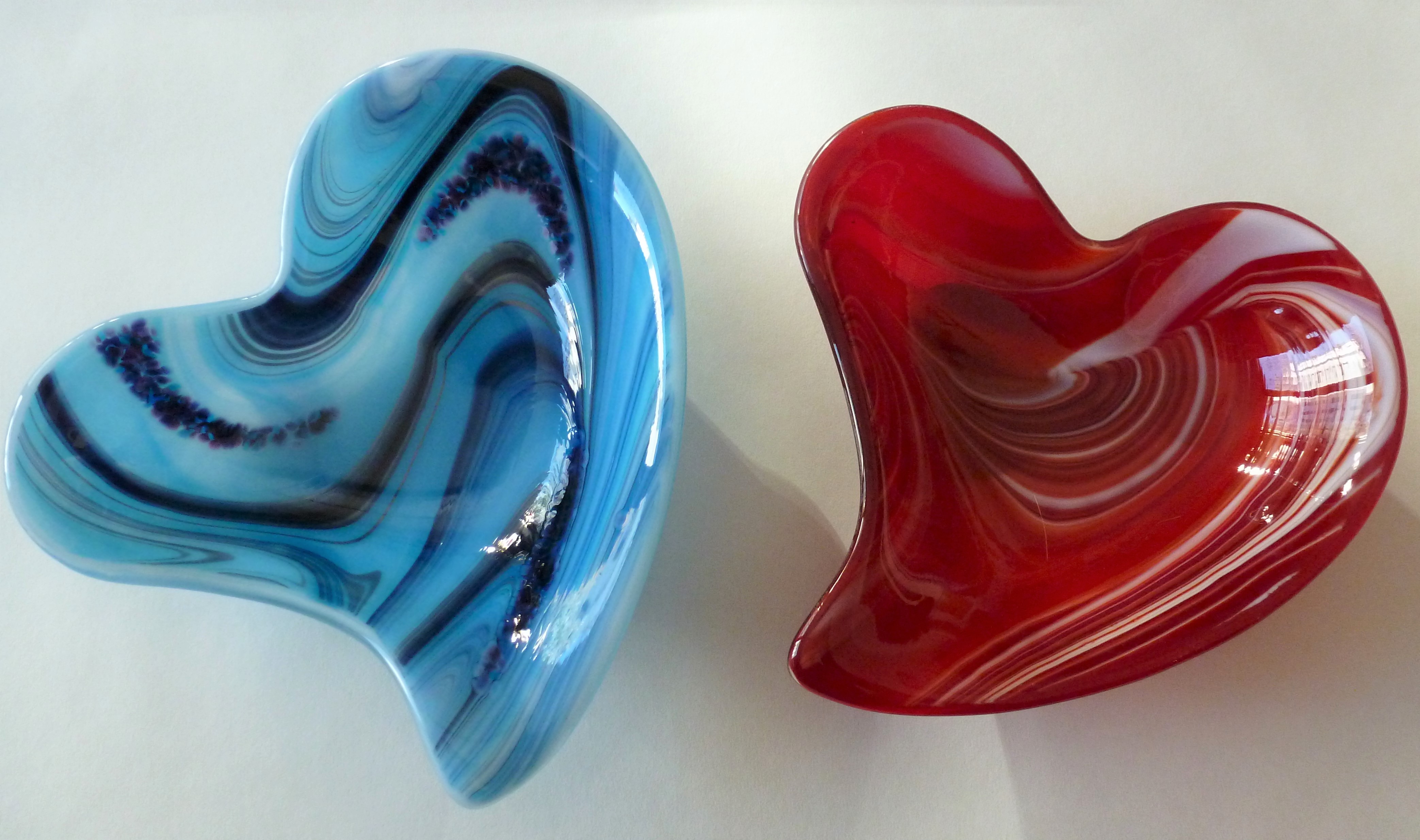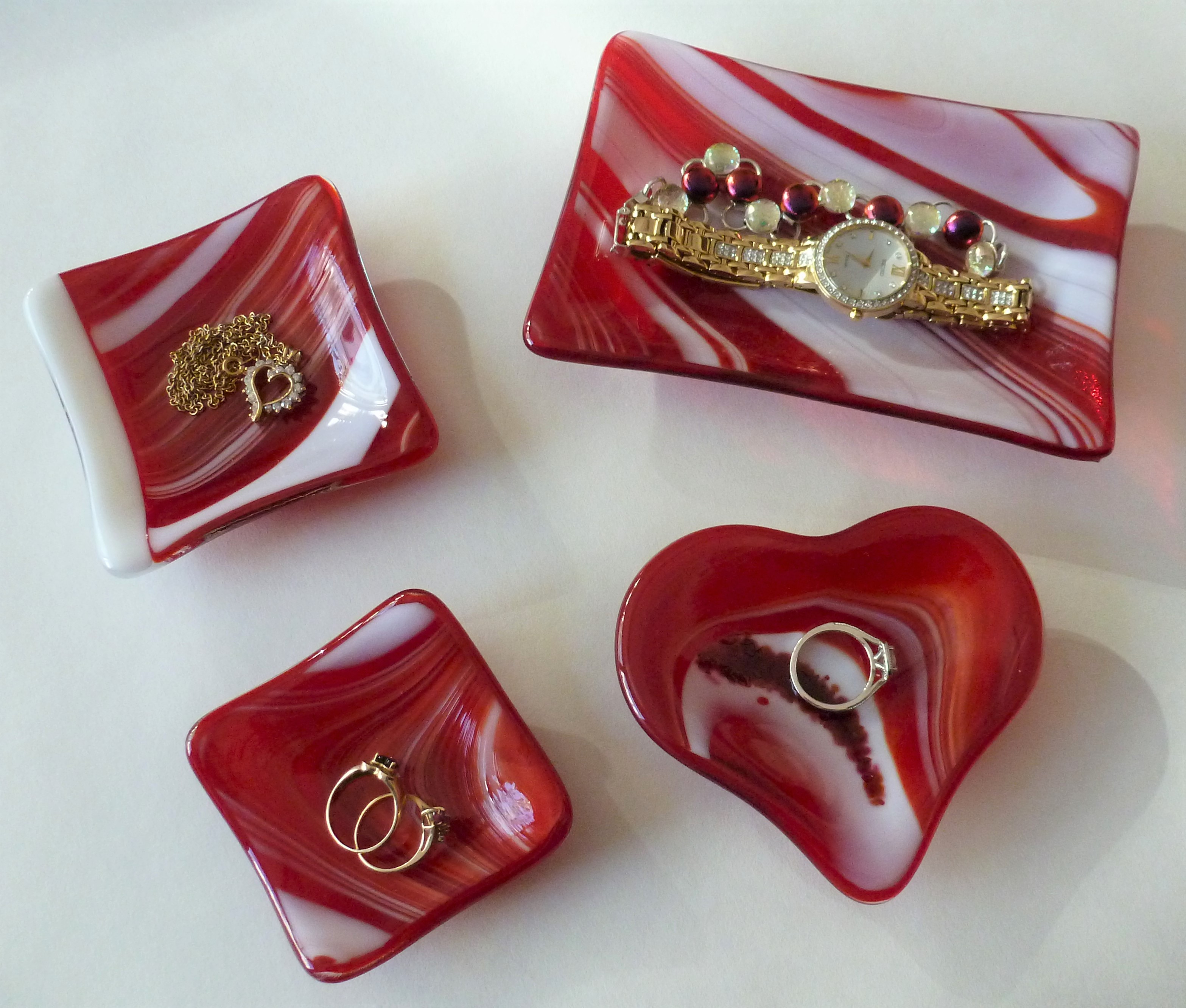 7x7" Swirled Heart Bowl $42Â  Â  Â  Â  Â  Â  Â  Fused Jewelry Holder Dishes $6-$15
Great Glass Galore has great Valentine gifts.  Check out the "For Sale" gallery for stained glass heart hangings, heart fused dishes, and fused glass jewelry.  You can also place an order for a special design and color.  Please do so by February 5th.

Stained Glass Heart Hangings $39
Great Glass Galore is your full service home based art glass store offering stained glass supplies, art glass supplies, fused glass supplies, stained glass tools, stained glass, stained glass classes, fused glass classes (glass fusion classes, hot glass classes, or glass kiln classes), art glass classes, custom stained glass panels, glass cabinets, glass gifts (fused jewelry, glass jewelry, fused bowls, fused dishes, fused plates, stained glass hangings, stained glass windows, stained glass panels), glass instructions, and stained glass repair.  Business hours by appointment.  Call, text, or click on "Set Appointment" at top of website to set an appointment.  Also, check upper right hand corner of website on your computer for closed dates.
Great Glass Galore accepts Visa, MC, Discover, Cash, Check, and Venmo payments.