Return To Blog
Glass Classes & Owner Update
---
By Linda Ehlers - March 31, 2021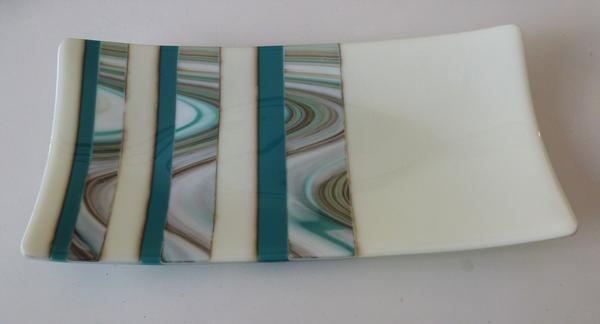 Owner Update:Â 
My right hand surgery (for Carpal Tunnel and arthritis in my thumb/wrist joint) went well, and I am out of the brace after 5 weeks.  I was cutting with the straight edge cutter 2 weeks after surgery, then foiling and cutting glass with my left hand after 3.  (I already could solder with my left hand.)  I finished cutting and foiling Bernie, but left and right hand not steady enough to paint on face details. I want to apply fusing paint and firing it into the glass.  Maybe in another week.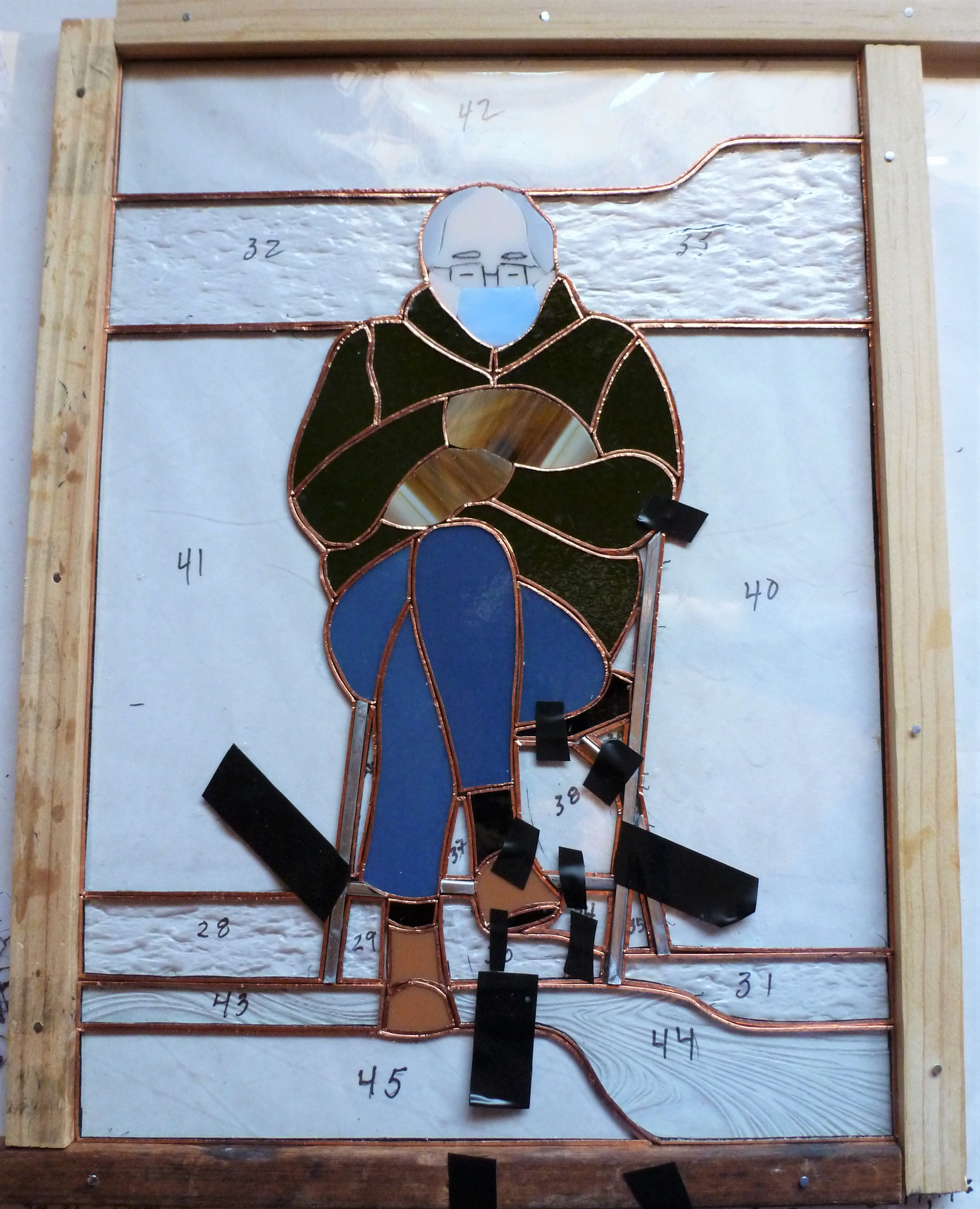 (Face currently drawn on in black pen, and chair legs made out of 3/16 u zinc. 
Electrical tape holding chair legs in place.)
I got the Johnson and Johnson vaccine on March 11th.  So I am fully vacinated.  Customers are still welcome to come in and pick out glass and supplies.
SUMMER PLANS:  My summer plans have changed.  Subscribe to my website to get the latest updates, or look in the upper right hand corner of my website for closed dates.
Group Classes -Â 

No longer available till November 2021.
I don't plan on teaching group classes till November.    NOTE: My beginner stained glass class, beginner fusing class, and beginner snowflake hanging class are available on video via YouTube or memory stick for a fee.  I recommend learning from these videos.  Then coming in for some private lesson time if you need help.  Go to the Great Glass Galore website and clicking on classes to get more info.
Private Lessons/Workshop Time -
No longer available till August 2021.

Now Available For Up To 4 Students
My husband and I have been vaccinated.  So I am opening up private lessons/workshop time to 3 and 4 students together that are also fully vaccinated.  (1 to 2 person private lessons are also available for unvaccinated students.)  These would be groups of people that know each other.  Each student would have their own table to work on, but would not be 6 feet apart at all times. 

Masks are required.  

Each individual can park their car at my house.  

Cost:
   1 Student - $36/hour
   2 Students - $24/hour per student
   3 Students - $20/hour per student
   4 Students - $16/hour per student