Return To Blog
GGG July Schedule-closed July 18-27, 2022
---
By Linda Ehlers - July 6, 2022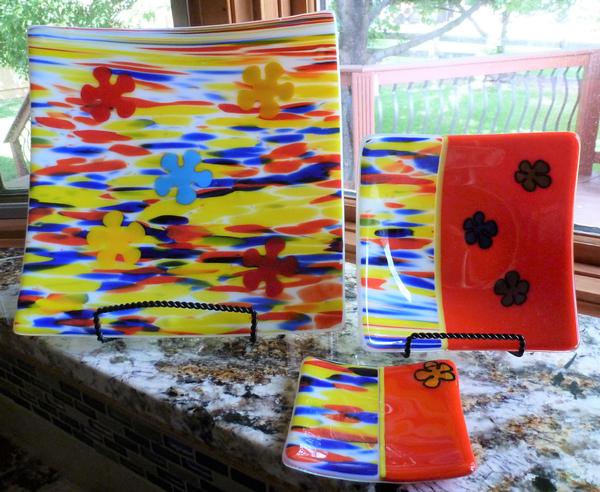 Hi Everyone,
   I had a great time hiking in the southwest corner of the state (Ridgway/Ouray/Silverton/Telluride area).
Snowpack was 24% of average.  So we were able to get up high in June without traversing snow fields.
Luckily, the area has been getting some good Monsoon moisture the last 2 week.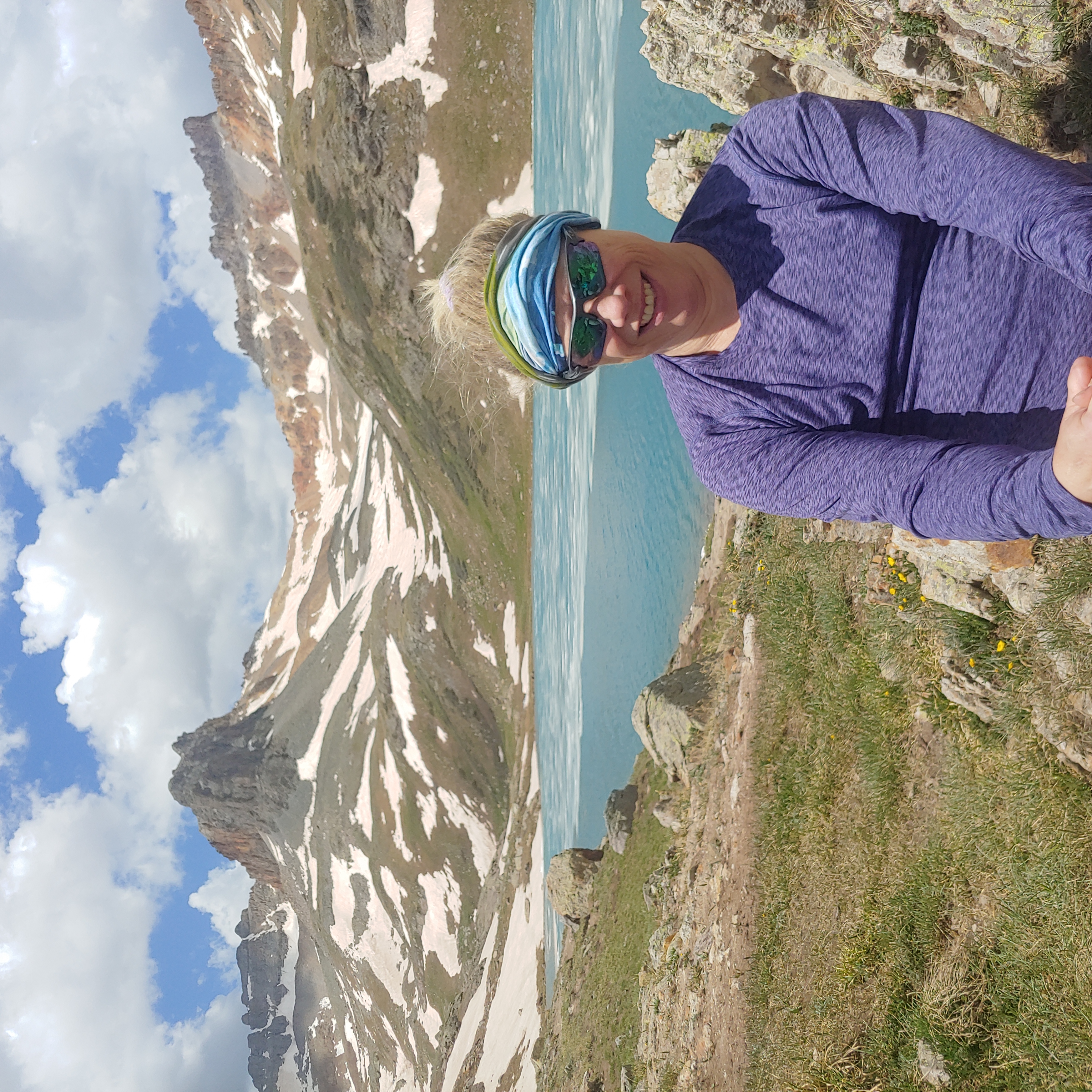 Linda at Ice Lake with Golden Horn (13,780') in the 
left forground. I hiked this peak years ago.
G

reat Glass Galore will be closed
July 18-27

for my next hiking trip to Pagosa Springs.
So make an appointment by the 17th to pick up needed supplies.
(Note: I also am not available on Thursdays when I hike with friends.)
(I will also be closed August 7-14 & 20-26.)

Have a great summer!
Linda Ehlers
P.S. The fall class schedule will come out around mid August.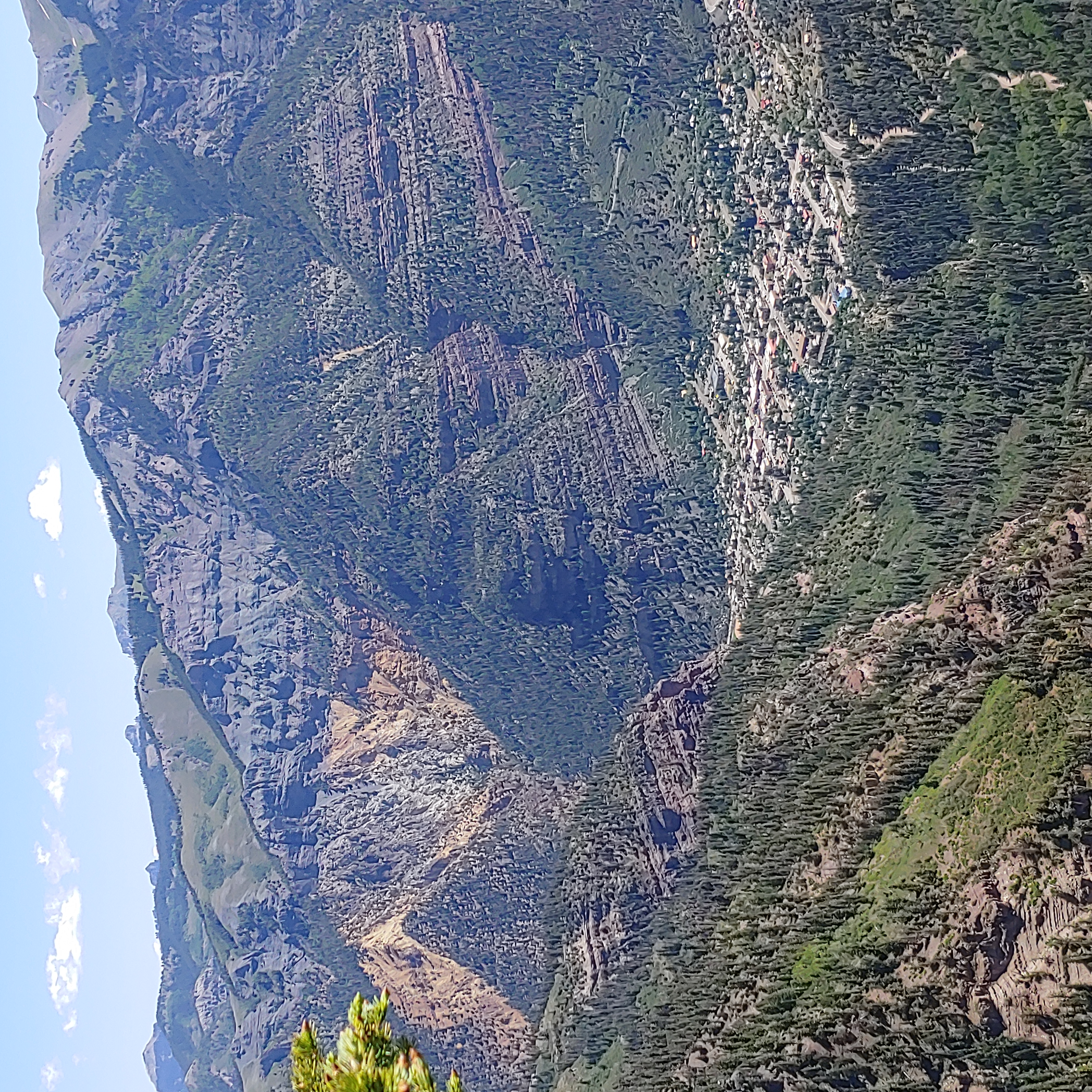 Town of Ouray From Alpine Mine Overlook
Great Glass Galore is your full service home based art glass store offering stained glass supplies, art glass supplies, fused glass supplies, stained glass tools, stained glass, stained glass classes, fused glass classes (glass fusion classes, hot glass classes, or glass kiln classes), art glass classes, glass cabinets, glass gifts (fused jewelry, glass jewelry, fused bowls, fused dishes, fused plates, stained glass hangings, stained glass windows, stained glass panels), glass instructions, and stained glass repair.  GGG is no longer doing custom stained glass. Business hours by appointment.  Call, text, or click on "Set Appointment" at top of website to set an appointment.  Also, check upper right hand corner of website on your computer for closed dates.
Great Glass Galore
accepts Visa, MC, Discover, Cash, Check, and Venmo payments.