Thanks for all your support over the holidays. 
Thanks for buying local and reducing my glass gifts inventory.
I decided to give an additional 5 - $10 gift certificates along with the $50 gift certificate.
THE WINNERS ARE...
$50 - Robin R.
$10 - Jude O.
$10 - Debbie Y.
$10 - Lilly W.
$10 - Lyn V.
$10 - Tineke
Congratulations!  Money can be spent on any purchase at
Great Glass Galore
through May 31, 2023.
Note:  Glass gifts will continue to be discounted until I retire (probably end of May 2023). 
           40% off fused dishes, $8 pendants & earrings, $12 pendant & earring sets, $5 grab basket jewelry.
The greatly discounted fused gifts table (more than 50% off) are now an additional 20% off!
New items added to this table weekly.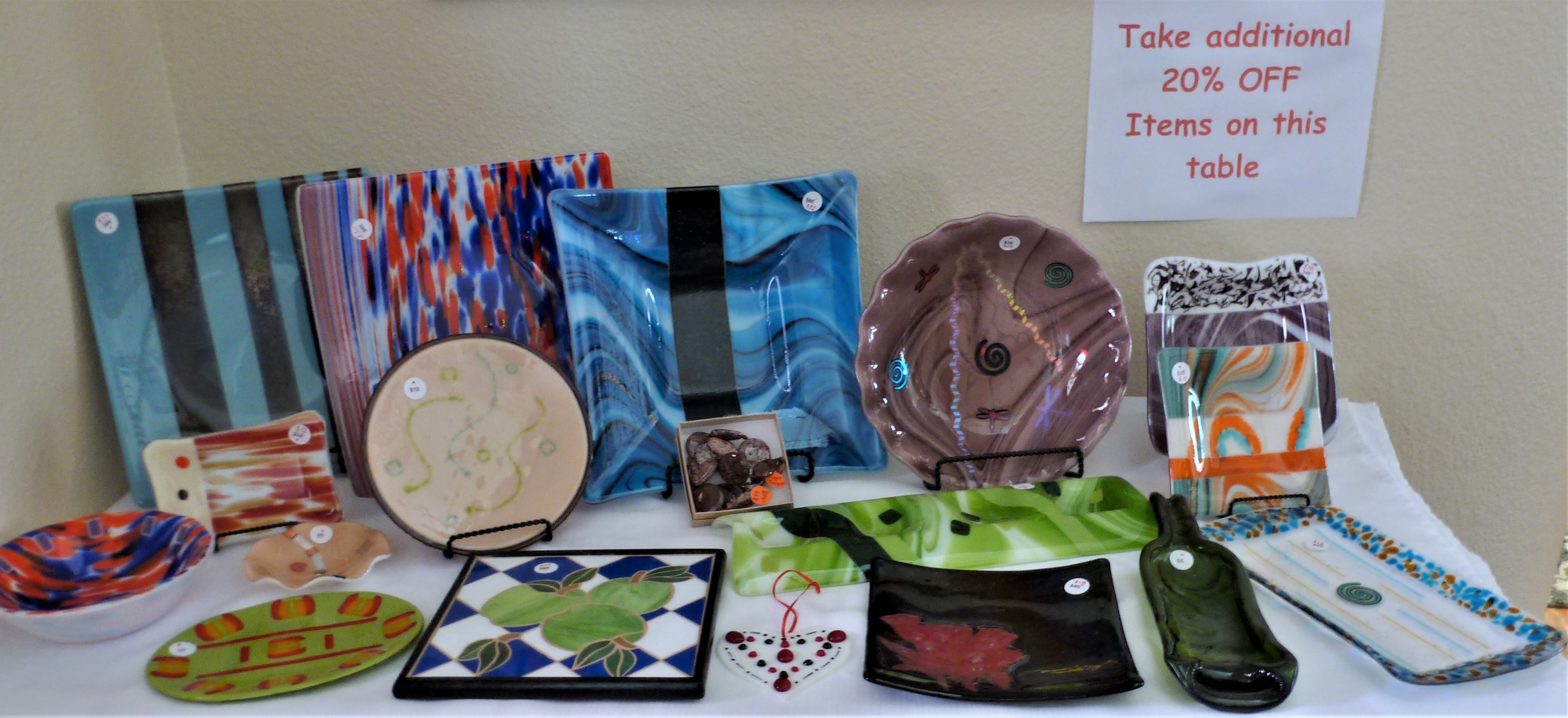 Free & discount fusing and stained glass tools & supplies table also available-
With things like books, bevels, bevels clusters, fusing molds, clock parts, jewelry parts, lamp bases, 
fused bracelet kit, fused stamping kit, Morton portable glass shop,and more for free or at greatly reduced prices. 
I keep adding to the table as I reduce my inventory.
Come browse.