Brian's Straight Edge Cutter $145


My husband, Brian, is making one last batch of his famous straight edge cutters before we retire.
Place your order by Sunday March 26th with a $70 deposit. 
Cutters will be ready before May 15th, 2023.

- Comes with a Silberschnitt 6 steel wheel turret assembly,
     plastic straight edge guide used to cut the same width strip over and over,
     & Allen wrench used to rotate the turret head assembly to the next head.
- FREE McInnes carbide head ($10 value), to replace steel wheels once they wear out.
- Cuts up to 19" long strips.
Note:  Photos below, are of my 25+ year old cutter. 
Parts have been updated, but cutters are currently sold out. 
So I don't have an updated photo.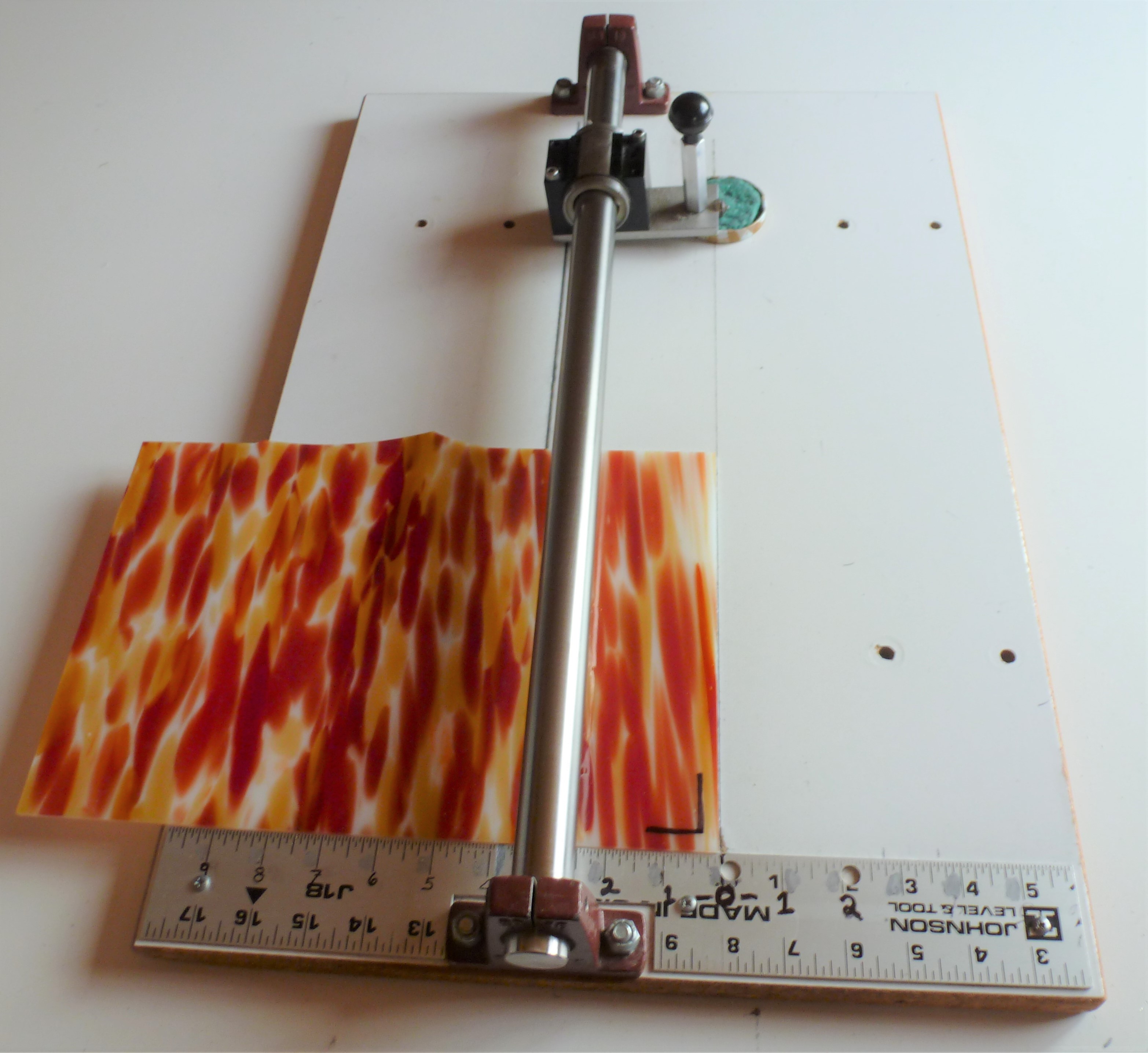 First find a right hand corner to your glass
putting one straight edge of the glass up against
the ruler and using the line on the table to see if an
adjoining edge makes a 90 degrees.
If there is no 90 degree edge, you can created
one by cutting off 1/2" of  glass with one straight 
edge up against the ruler.
Mark that corner with an "L".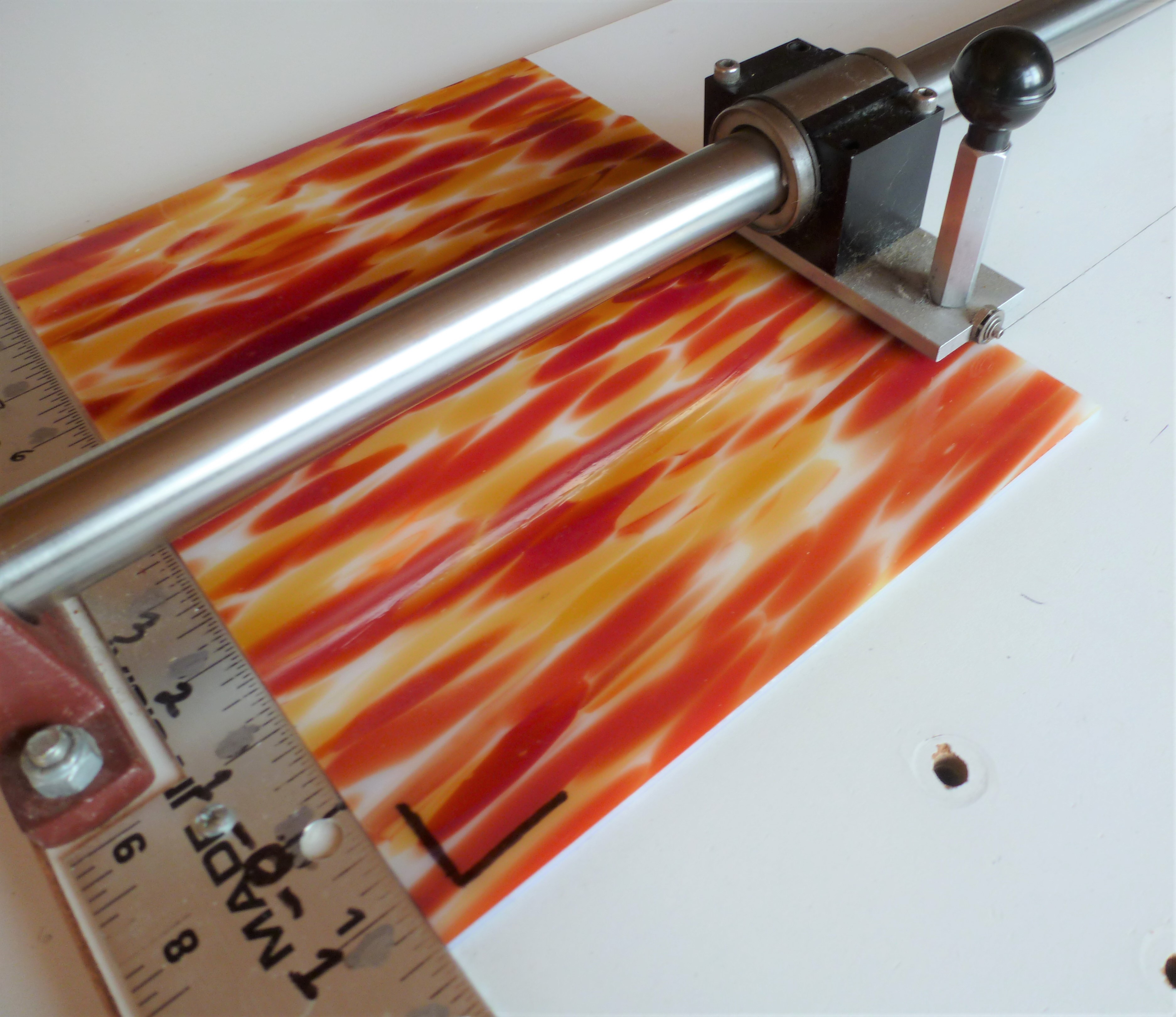 Move your square corner marked with the "L"
over to the desired width marked on the ruler.
In this example it is 1.5". Place cutting 
head on top of glass edge.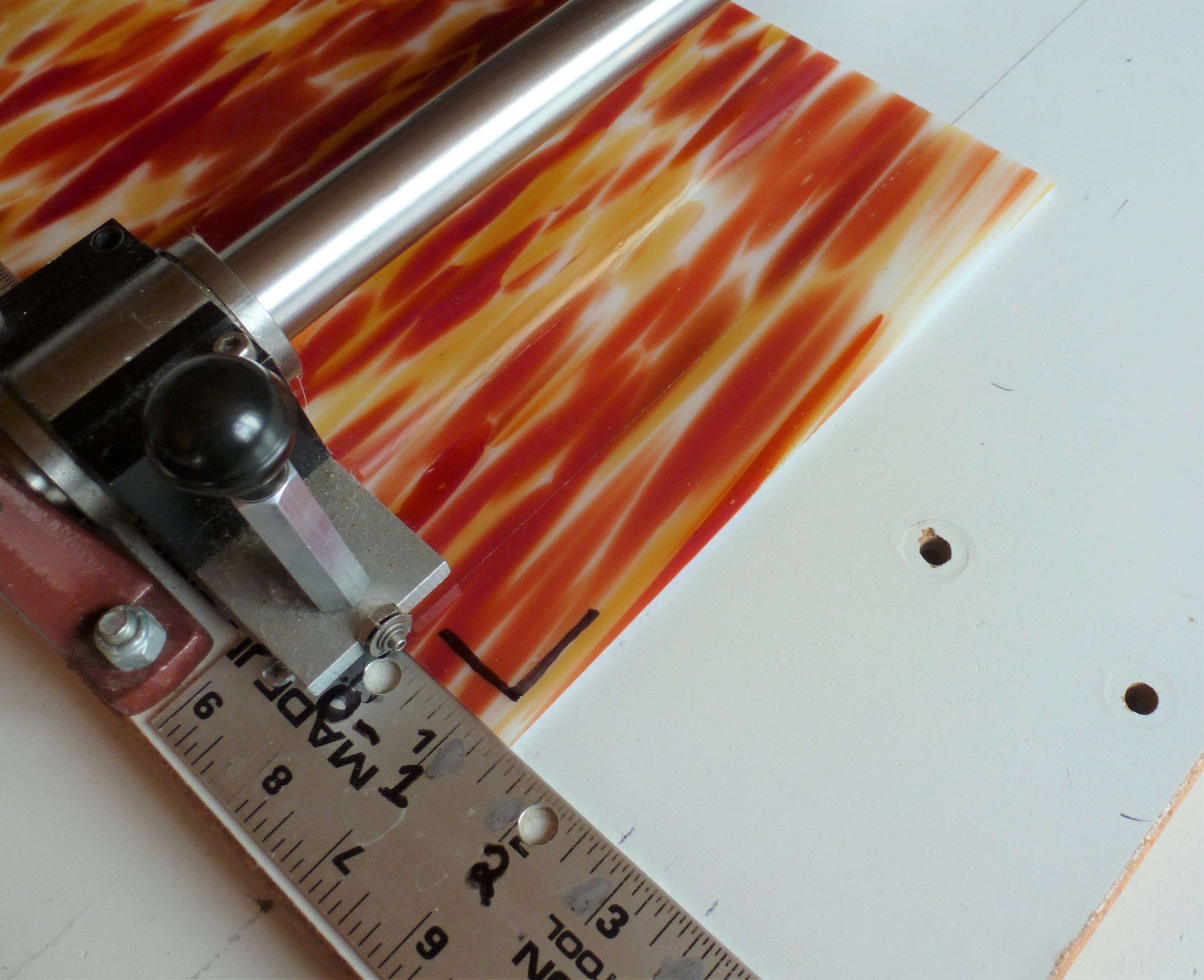 Score glass.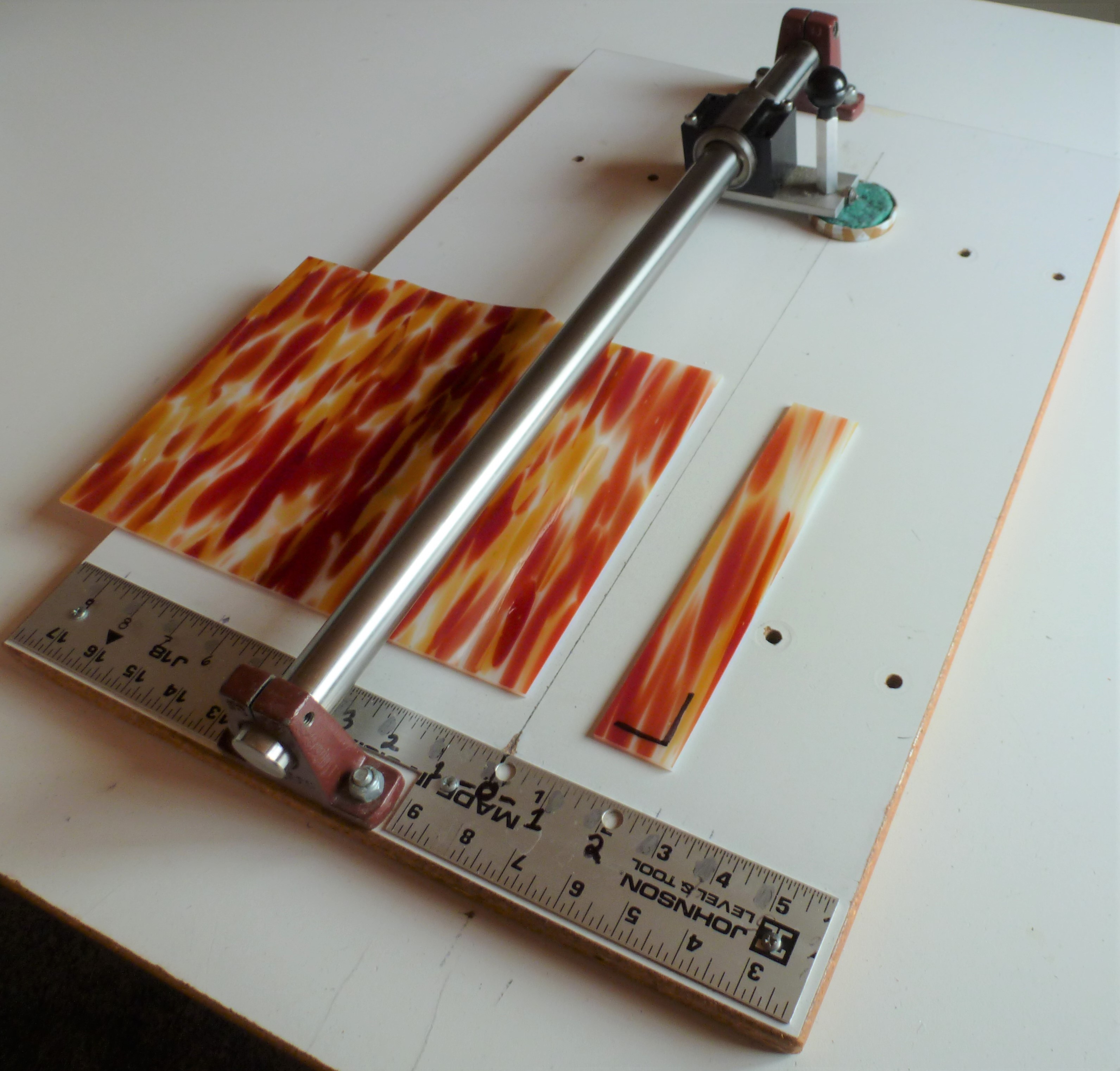 Break glass.
Note:Â  If you need a width greater than the ruler length,
mark on the glass the length you want,
then visually line up the cutting head on your mark.
Great Glass Galore open for supply purchases till May 31st, 2023.
Stop by and see what I have for free and at deep discounts as I try to reduce my inventory.