Return To Blog
LENAHAN ART GLASS now open!
---
By Linda Ehlers - March 26, 2023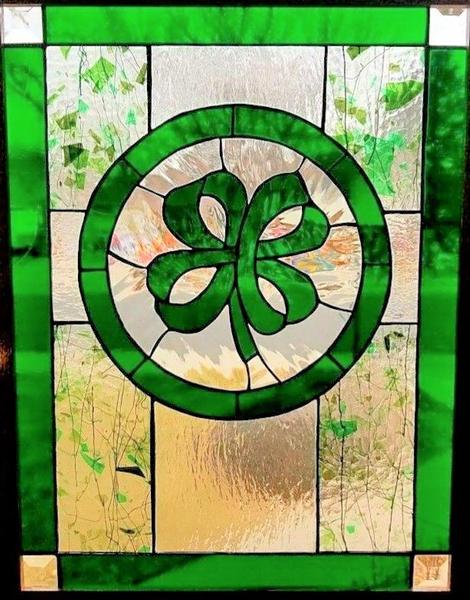 LENAHAN ART GLASS Now Open!!!
3318 Tranquility Way
Berthoud, CO 80513
(1.5 miles from I-25 exit 250 Highway 56)
Home Based Business
Call or text 720-388-9657 to make an appointment
*** All artwork this page by Christine Adams ***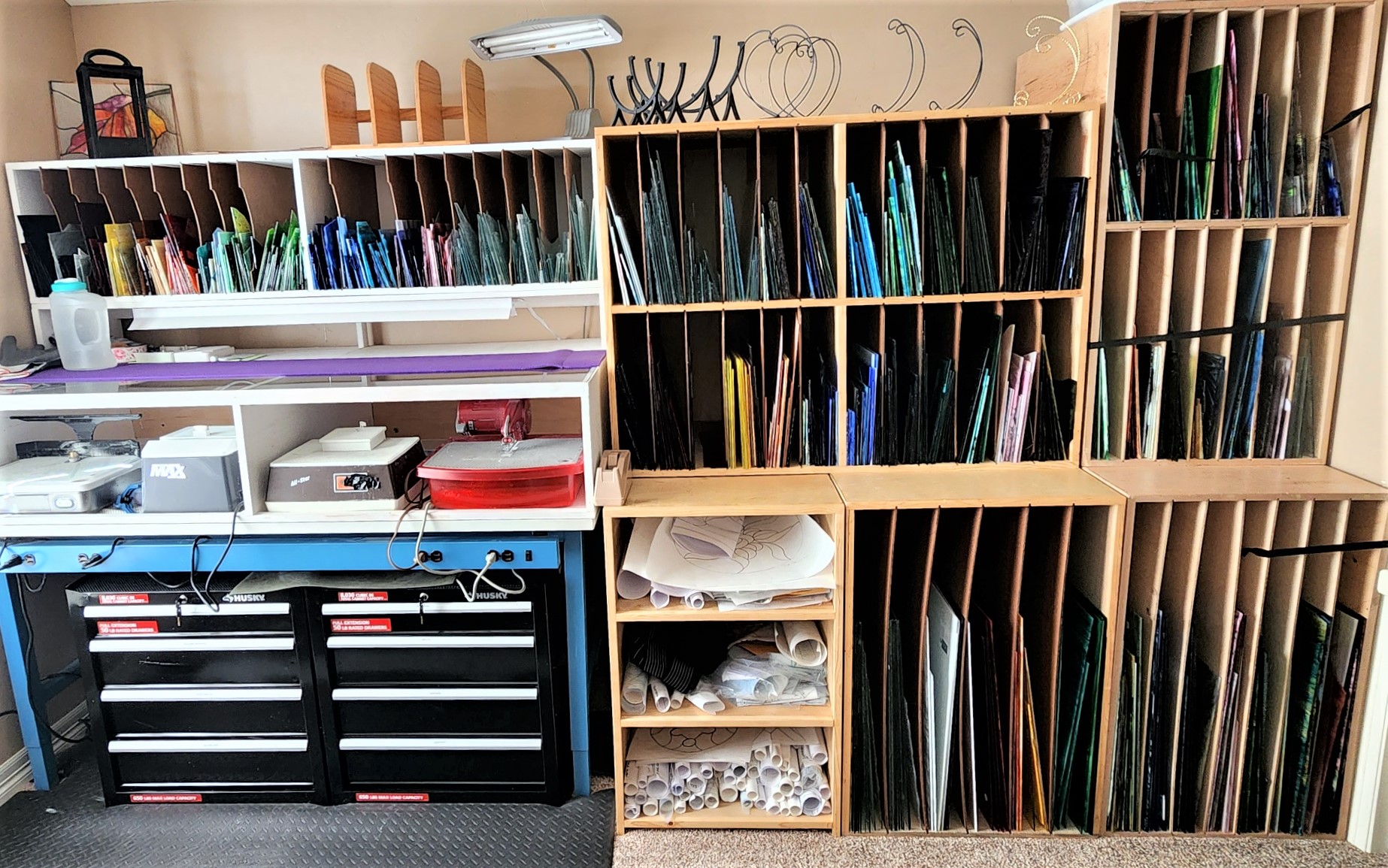 Stained glass and
OGT System 96 fusing glass
(Large supply from small scraps
to large sheets.)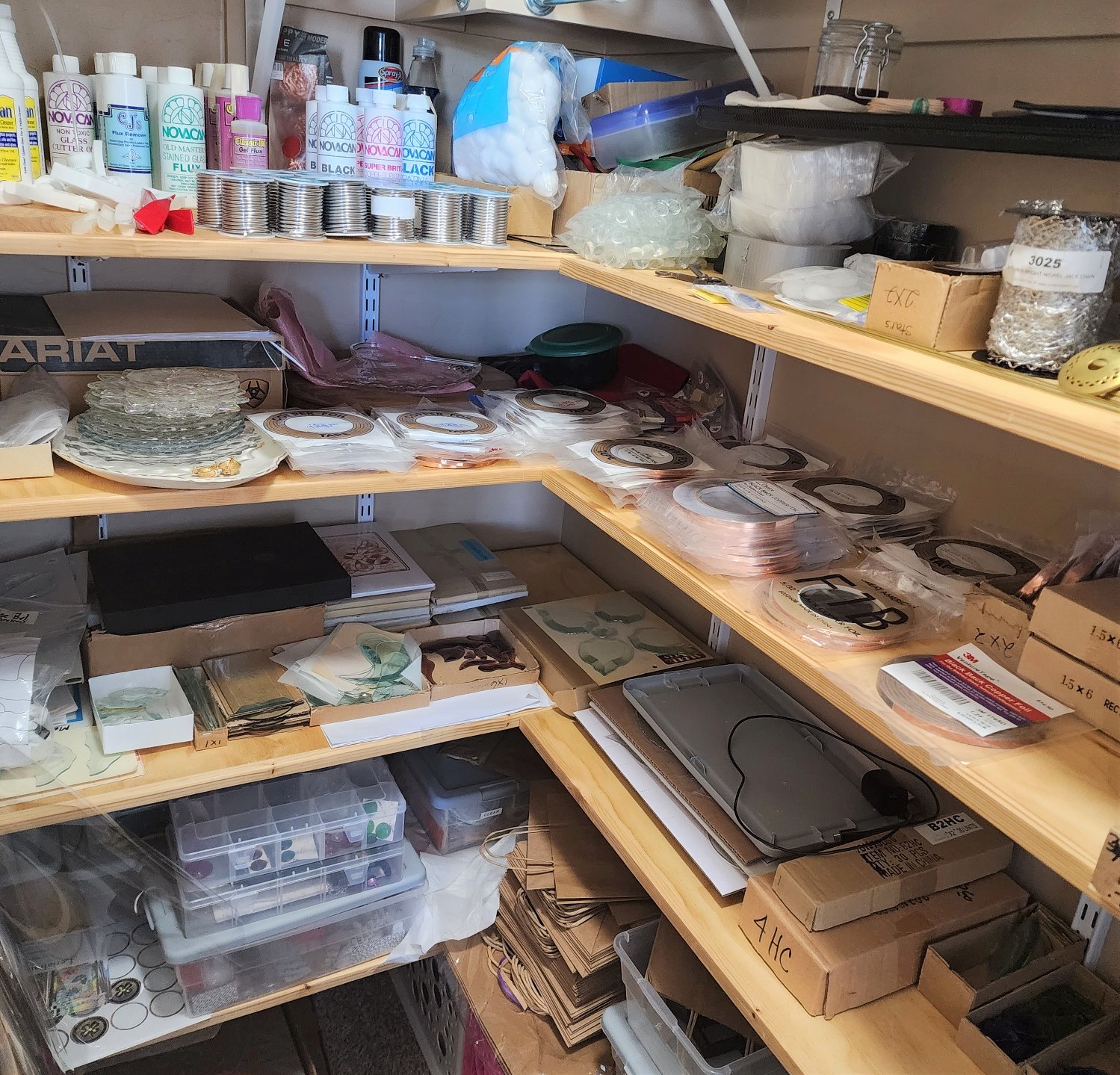 Stained Glass Supplies
& Tools
(A similar selection as
Great Glass Galore)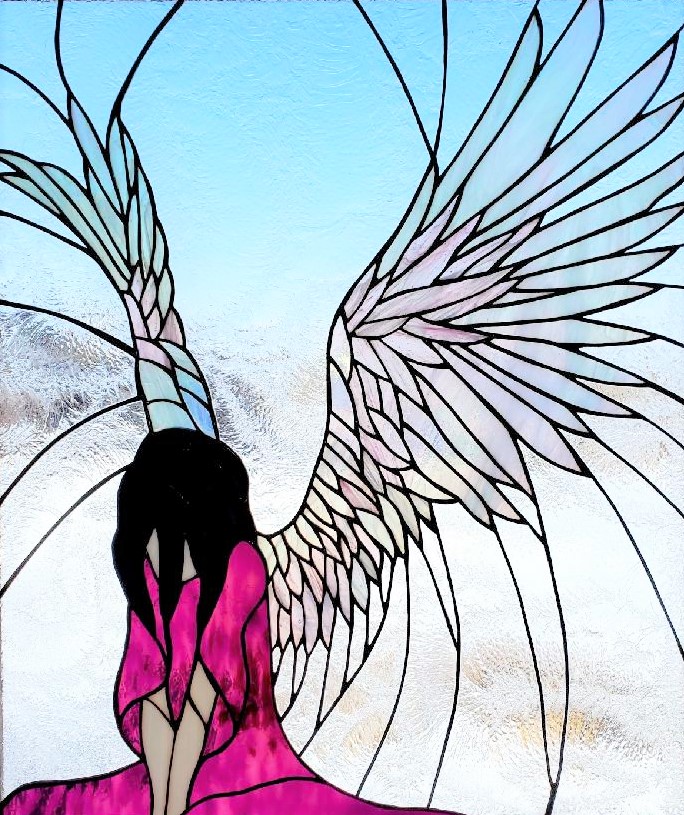 Commission Work
Workshop space coming soon!!!
Hi Everyone,
   I'd like to introduce you to my protoge', Christine Lenahan Adams.  She started taking stained glass classes from me about 4 1/2 years ago.  I could see she picked up the art very fast, and was very good at it.  She has great pattern designs and color sense.  As I got busier, she took over my spot selling hangings at the Morning Glory Cafe in Lafayette.  She has excelled at the cafe and also has done a lot of amazing commission work.  You can check out her work on her "Lenahan Art Glass" Facebook page.
   Over the last several months, I convinced Christine to also start selling supplies and glass to help my customers get  supplies once I retire.  She is taking it one step further, and plans to also offer studio workshop space with tools and equipment available for stained glass.  This is a space, in which I can also come back and teach.  So you may see me in the future.
   Please welcome her to the art glass retail community and give her a visit.

Linda Ehlers,
Owner, Artist
Great Glass Galore