Return To Blog
Beginner Stained Glass Class and Snowflake Classes at Lenahan Art Glass
---
By Christine Adams - June 15, 2023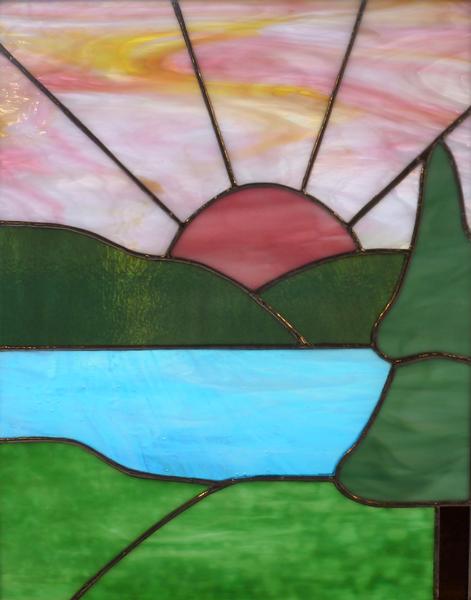 CLASSES TAUGHT BY CHRISTINE AT LENAHAN ART GLASS
3318 TRANQUILITY WAY, BERTHOUD, CO 80513

To sign up for class:
* respond to this email
*click on the register for class button on Greatglassgalore.com or boulderstainedglass.net
*Â call Lenahan Art Glass at 720-388-9657
*** 3 Week Beginner Stained Glass Class ***
Saturday Afternoon 1PM-4PM — July 8, 15, 22
class fee $250 ($170Â +$80 materials fee)
+$25 tool rental fee or purchase tools.
 (So all inclusive fee is $170 + $80 + $25 = $275.)
*** Beginner Snowflake Class ***
Saturday June 24 1-4PMÂ Â 

ONLY TWO SPOTS LEFT
Class fee $95 (included materials.  Soldering iron tool rental $5)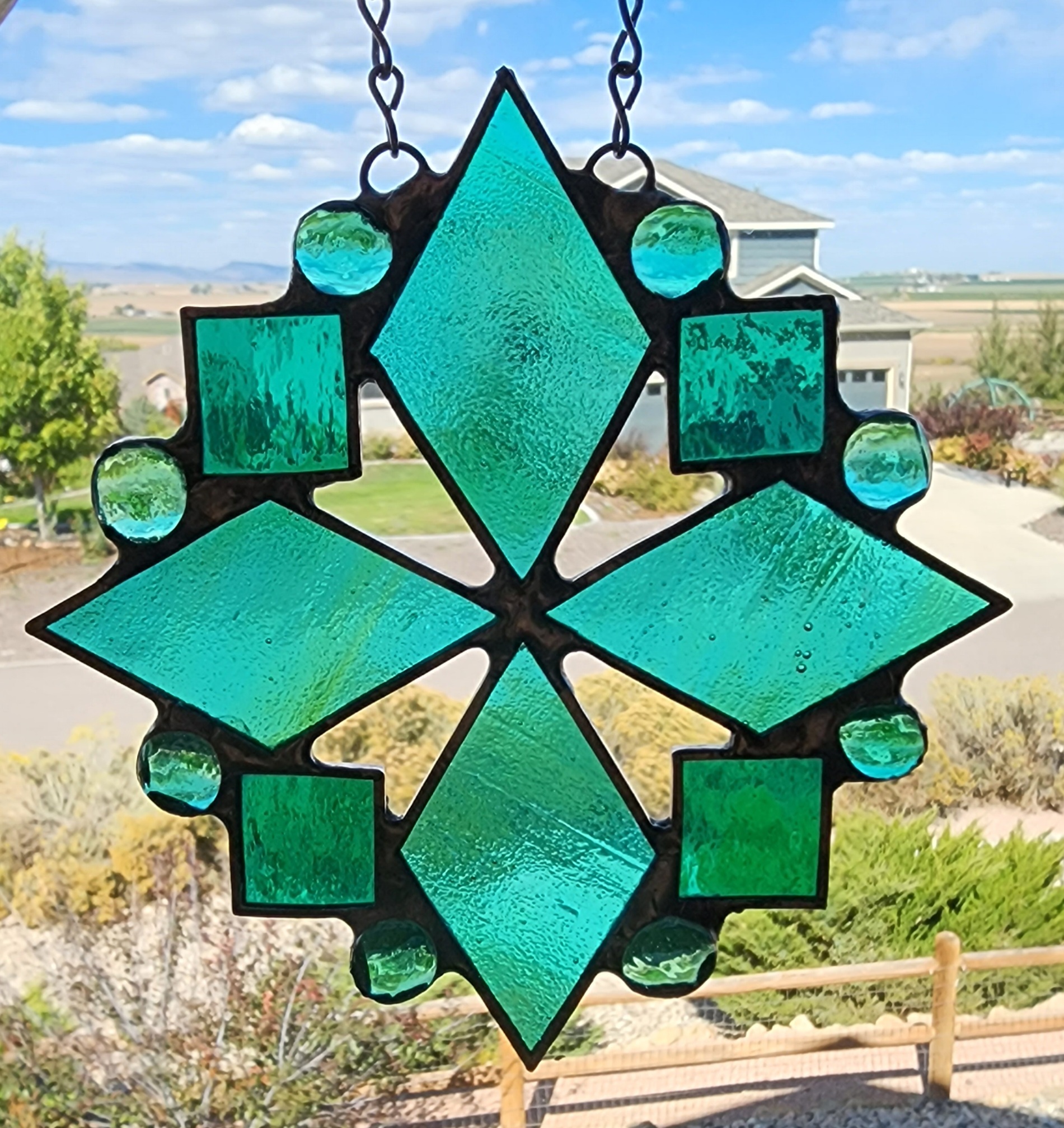 *** Advanced Snowflake Class ***
Saturday July 29 Â 1-4PM
$120 (Includes materials. Soldering iron tool rental $5.)Â 
 
Learn to make larger more complex designs.
Foil (wrap a sticky 1/4" wide silvered tape around all glass pieces including 3/8" round globs), solder glass pieces together and solder on jump rings. Use precut glass, bevels, jewels, and globs. No glass cutting required. Choose one of 4 patterns that are 6-8". No glass experience required, but good vision and hand dexterity is. (You'll need to be able to hold the 1/4" wide sticky tape in one hand and push it evenly around the 3/8" diameter glob in the other hand!) Learn how to make one, and you'll be making many more on your own!!! These make great holiday gifts!
*******************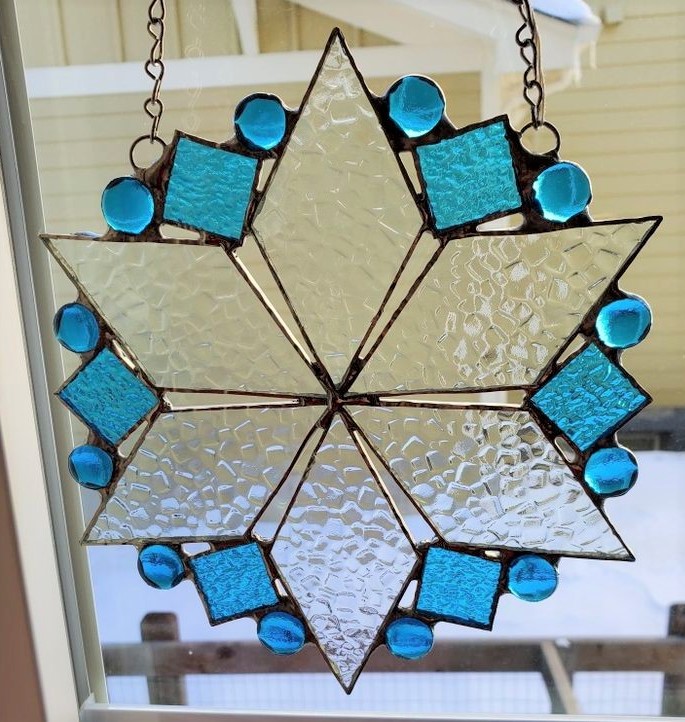 Lenahan Art Glass accepts Visa, MC, Discover, Cash, Check, and Venmo payments.