Return To Blog
New Shattered Glass Classes & More
---
By Christine Adams - October 28, 2023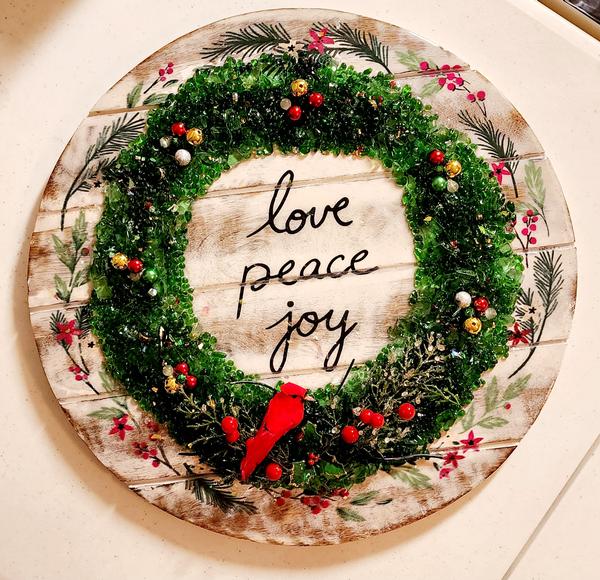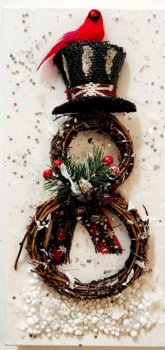 Happy 1st Snow Day!   
It makes me think of the Holidays.  Love it!
Lenahan Art Glass is adding a new Shattered Glass Class creating these super cute shattered glass trees or crosses.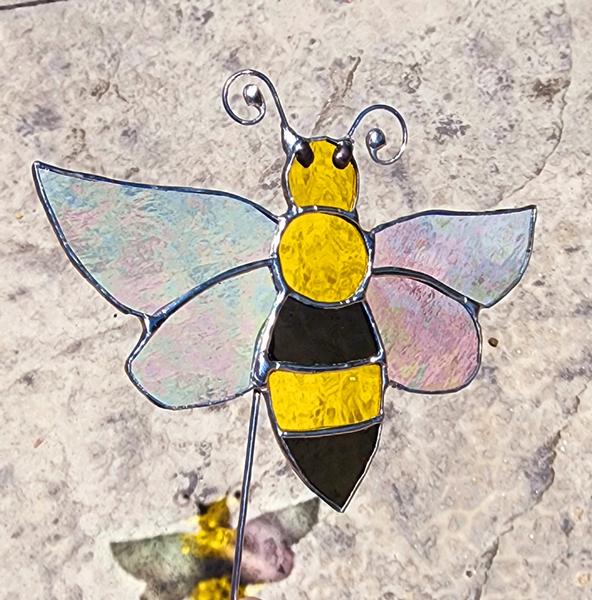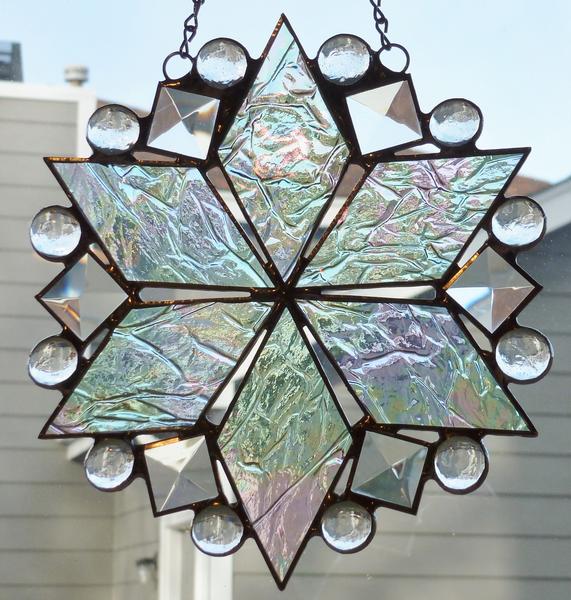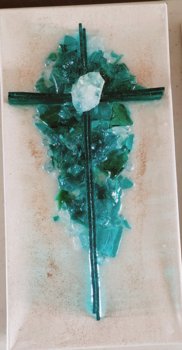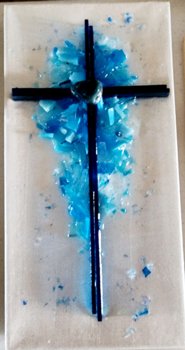 NEW Sunday November 5 1-4pm  8 spots available
NEW Sunday November 12  1-4pm  8 spots available
NEW Sunday November 19  1-4pm  8 spots available

Students will paint their canvas and then use shattered crushed glass of their color choice and create a christmas tree or cross.  Students will then use ornaments, baubles and seed glass to decorate their tree/cross.  Students are encouraged to bring anything they would like to incorporate into their tree, i.e. Grandma's Brooch for the topper, etc.  The final step is to add resin to their project.  Students will need to return to pick up their dried final project a few days later at their convenience.  Class fee is $100
No experience necessary and this is a fun way to use glass in a new way!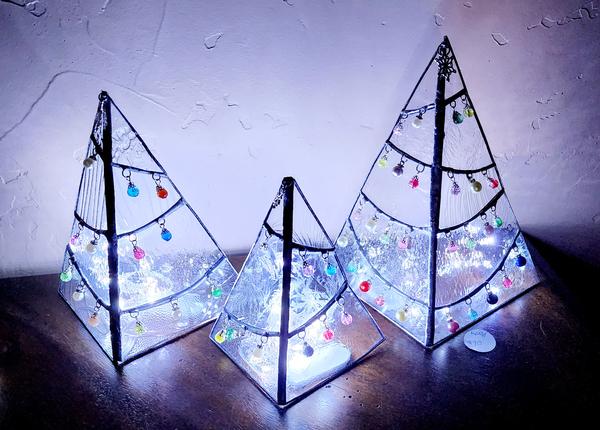 Today!!!!  October 28  1-4pm - 2 spots left!  Need something to do today?  Call me asap


November 4 - 3D Christmas Tree Class  3 spots available  $120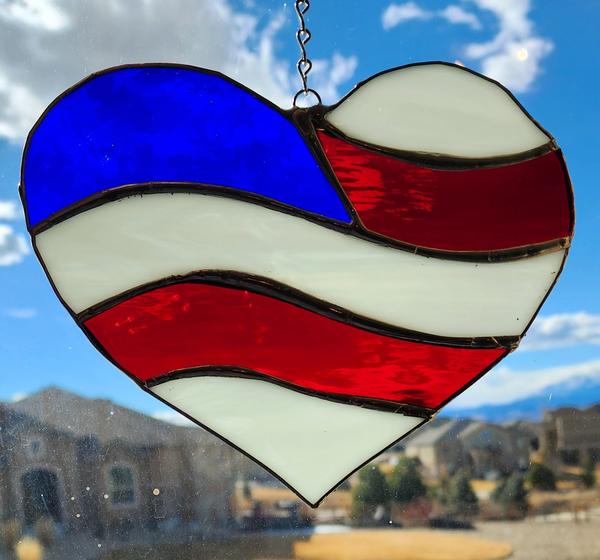 November 11 - Snowflake Class   1 spot available  $100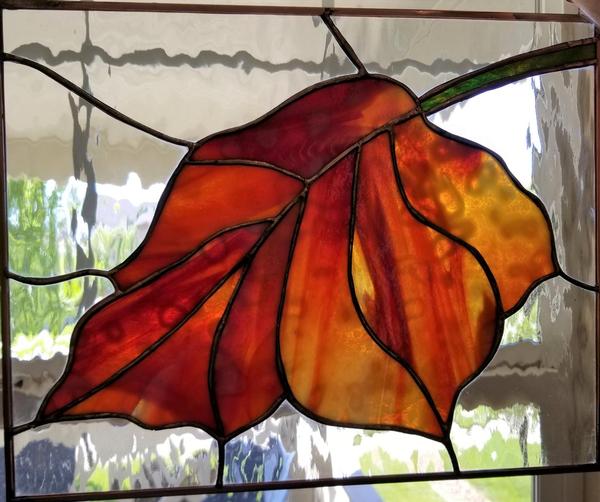 November 18 - Large Snowflake Class  1 spot available  $120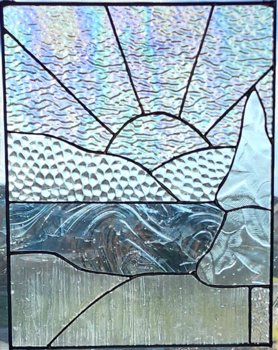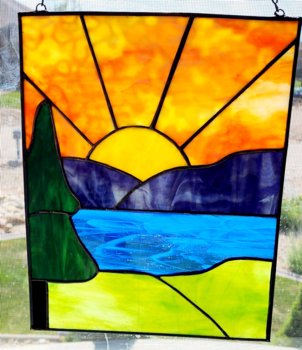 Beautiful Work Ladies!
Beginner Class by Holly Ford       Beginner Class by Elaine Feeney
           
Beginner and Non Beginner Classes available Fridays from 1-4pm and Saturday mornings from 9-12.  Call for more information. 

December Classes still have open spots as well.

New Shattered Art will be added to the For Sale section on the website Sunday October 28.

Remember:  For every $50 spent through December 16th you get an entry into the Raffle to win Amazing Prizes.  See website for more details!

Happy Saturday!
Christine
Lenahan Art Glass