Return To Blog
Spring Glass Fusing Classes
---
By Linda Ehlers - March 13, 2022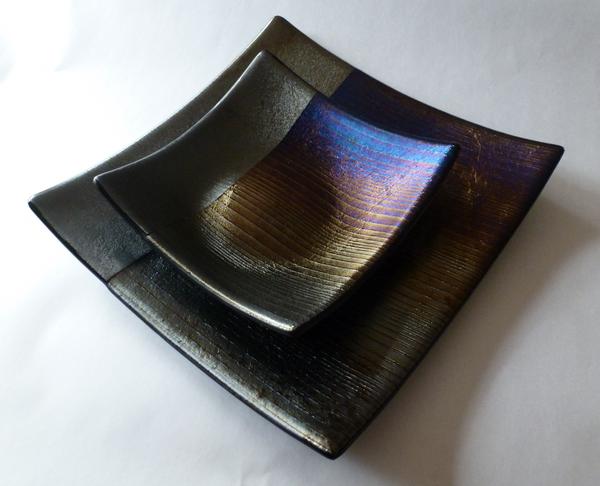 SPRING 2022Â 

GLASS FUSING

 

CLASSES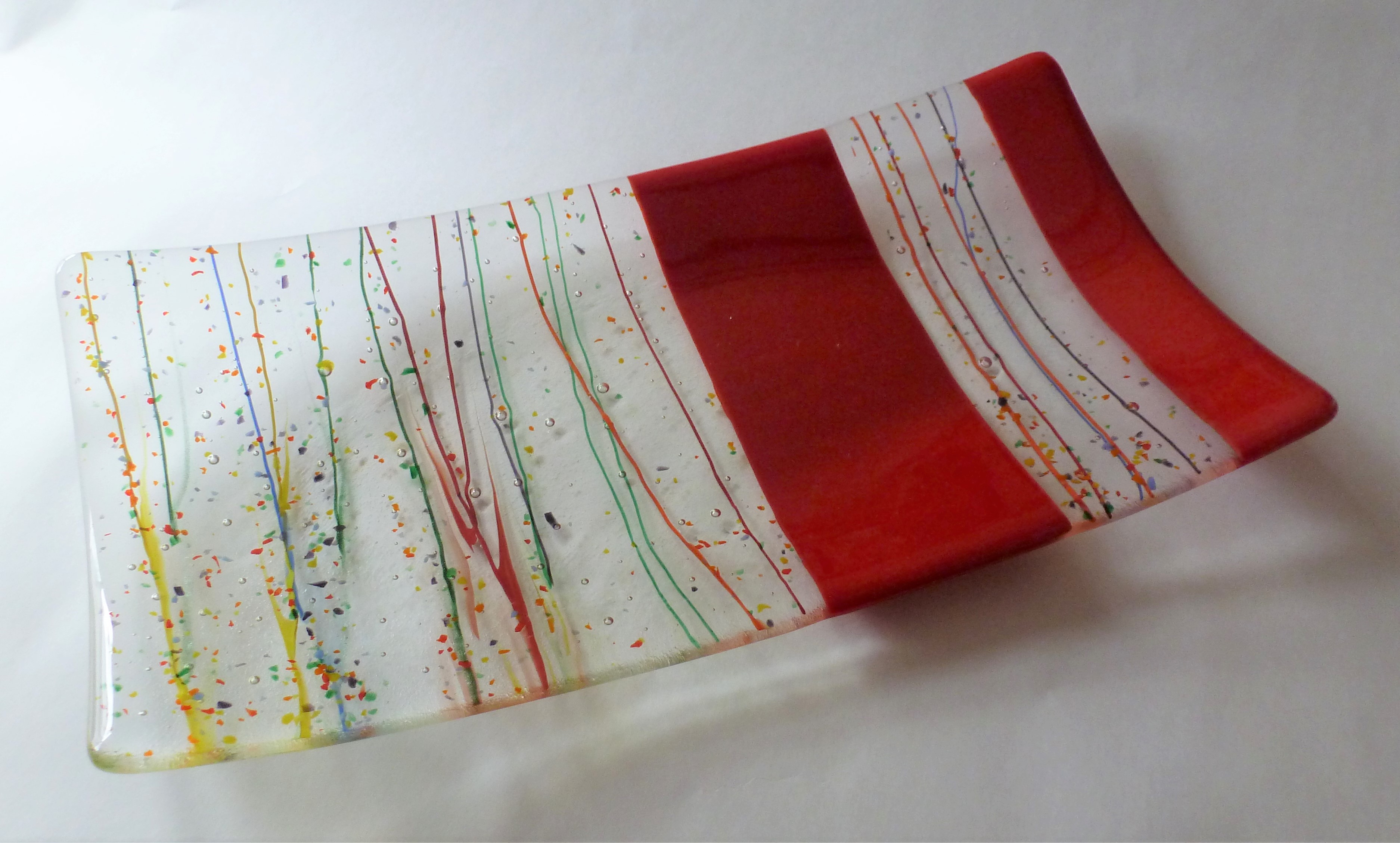 7x14" Rectangular Slumper
BEGINNER FUSING CLASS $90
Saturday April 9th 2-5PM
(Firing fees and tool rental included.  Pay for glass.)




NON-BEGINNER FRIDAY FUSING CLASSES $45




Friday March 25th 2-4:30PM

 
(This class is full.  Get on the waiting list.)
Friday April 22nd 2-4:30PM
Friday May 20th
2-4:30PM
(Tool rental included.  Pay for firing fees and materials.)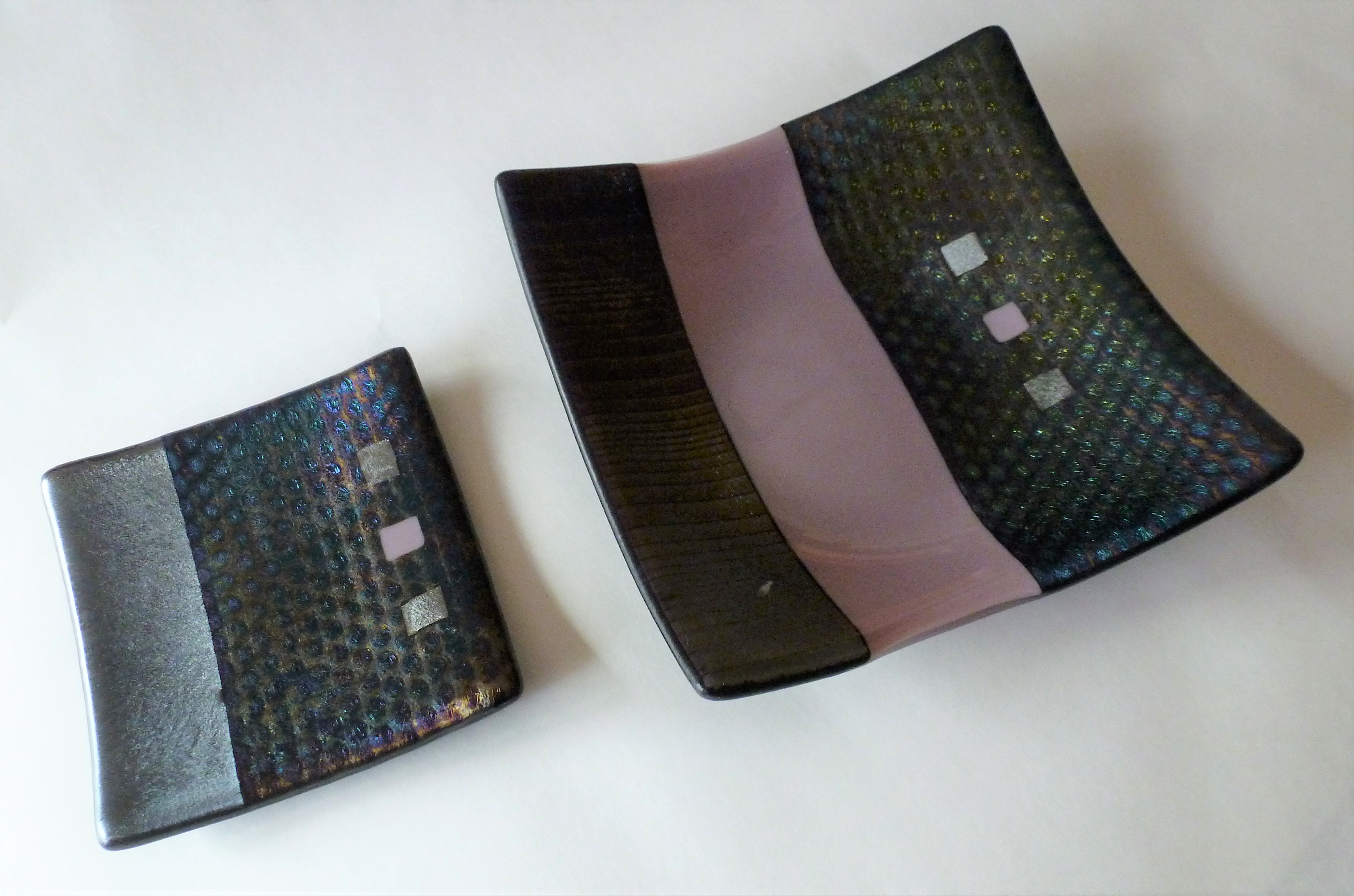 4.5" Slumper & 7" Candy Dish
CLASS DESCRIPTIONS
BEGINNER FUSING:  Learn about the materials used in fusing and how to clean and assemble them. You will also learn how to use a straight edge cutter and some basic hand cutting techniques. You will have time to make one large square or rectangular project (7x7" candy dish bowl, 8x8"/10x10"/12x12" shallow square slumper plate, 6x13"/7x14" platter, 9x9" wavey platter, and more square dish options.)  Left over glass can be used to make a 3x3" jewelry dish, 3.5x3.5" ginger plate, 4x4" coaster, or 4.5x4.5 slumper.  Expect to spend $15-$40 on glass.  Firing fees and tool rental included.  Pay for the glass that you used.   3rd layer glass adornments included.

NON-BEGINNER FUSING: Make one or more bowls, plates, tiles, clocks, coasters, jewelry and more. The projects are shaped to ceramic or stainless steel molds and Great Glass Galore has over 60 molds  available for student use.   Work on projects at your own pace, or learn more details about firing schedules, setting up your own kiln, kiln wash, molds, fiber papers, or other fusing techniques.   Amount you spend on materials and firing fees depends upon on size and how many projects you make. Glass cutting skills are recommended, but not required.  Tool rental included.



Go to www.GreatGlassGalore.com and click on "Classes", then click on "Fusing" in the pull down menu, then scroll down and click on "Register For Class" to sign up for fusing classes.




Great Glass Galore is your full service home based art glass store offering stained glass supplies, art glass supplies, fused glass supplies, stained glass tools, stained glass, stained glass classes, fused glass classes (glass fusion classes, hot glass classes, or glass kiln classes), art glass classes, glass cabinets, glass gifts (fused jewelry, glass jewelry, fused bowls, fused dishes, fused plates, stained glass hangings, stained glass windows, stained glass panels), glass instructions, and stained glass repair.  GGG is no longer doing custom stained glass. Business hours by appointment.  Call, text, or click on "Set Appointment" at top of website to set an appointment.  Also, check upper right hand corner of website on your computer for closed dates.


Great Glass Galore

accepts Visa, MC, Discover, Cash, Check, and Venmo payments.