7 Part Beginner Stained Glass Class Videos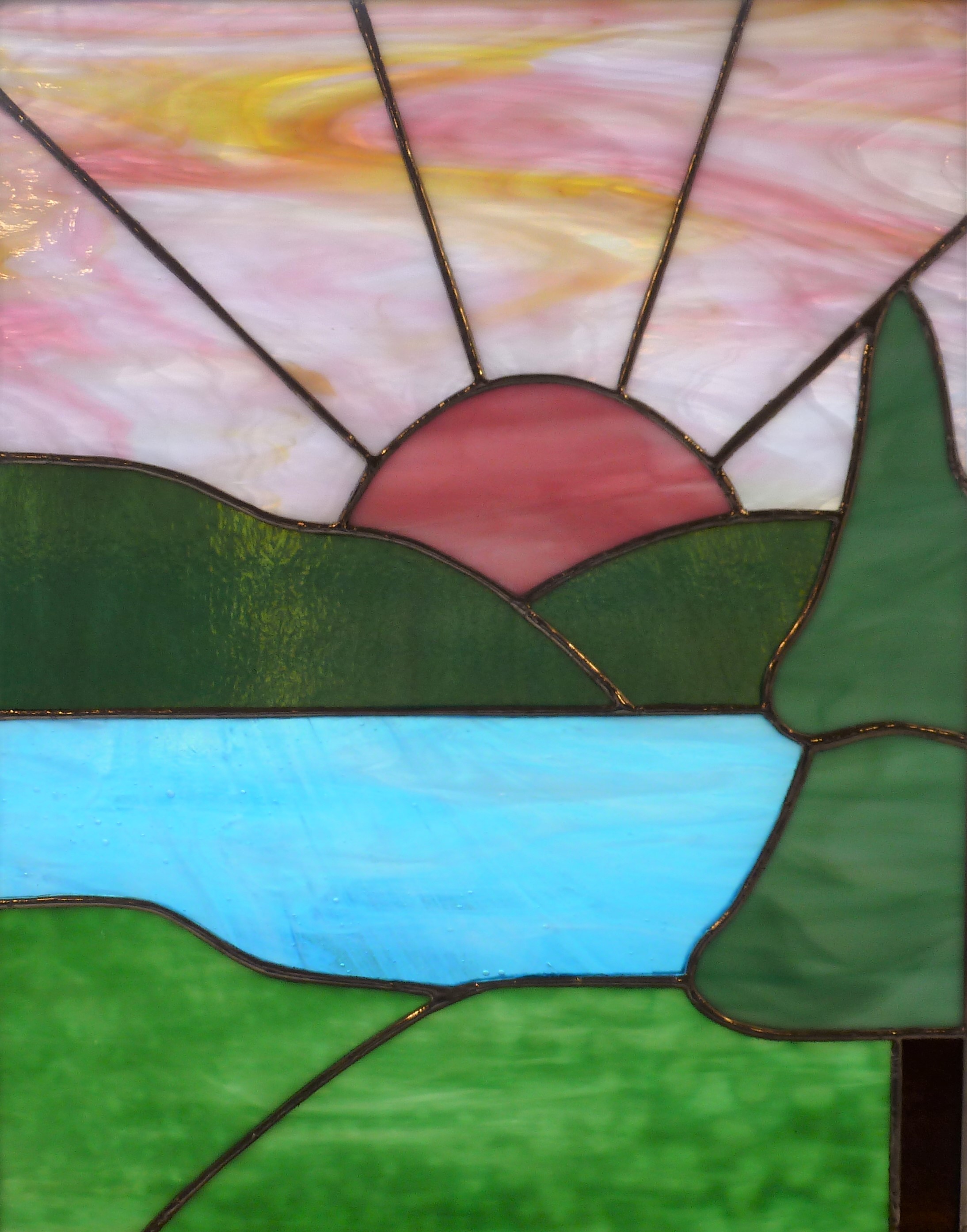 Beginner Video Project
FREE!!!
Go to the "Great Glass Galore"

YouTube Channel

to see the FREE videos.

Video
Learn how to do stained glass at home by following along with the Great Glass Galore beginner stained glass 7 part instructional videos. Owner/Instructor, Linda Ehlers, guides you through the process of making an 11x14" fifteen piece stained glass copper foil project (sun/lake/grass/mountains/tree scene). These videos cover pattern making, jig making, cutting, grinding, fitting, foiling, soldering, metal framing, adding hooks, applying patina, and cleaning. These videos are available on YouTube or on an encrypted memory stick that you can pick up or have mailed to your house. a href="https://youtu.be/hgXOwI0nFGQ">Click here to see the introduction to the stained glass class video.
Help
For help, call or text Linda with questions for free, call on the "Duo" App at a cost of $40/hour.
TOOLS:
You will need to have your own tools/home studio set up to do this project at home. A list of required tools and their cost is provided. You can buy these through Lenahan Art Glass or obtain them on your own.
Tools, Materials, & Supply List For Beginner Stained Glass Video Project can be found here.
Register For Class